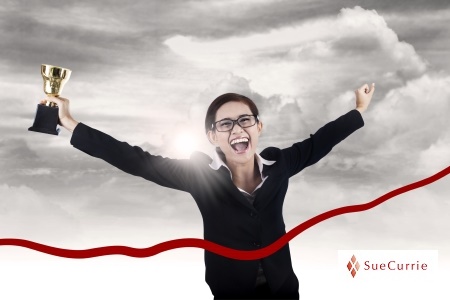 Awards season is well and truly here with The Golden Globes, the BAFTA's and most recently the Grammy Awards, all leading up to what is undoubtedly the night of nights. The Academy Awards. Winning a major award not only skyrockets a performer's earning potential but boosts their brand exponentially. These leading entertainers have spent years honing their skills and developing a strong personal brand persona.
Entertainment celebrities and sports identities know the power of a strong personal brand to help build their fame and their fortune, as do a number of leaders of companies in Australia who have recognised the power of personal branding in building a strong business.
Let's look at a few examples of those who have established a memorable face behind the business. These people are inextricably linked with their companies and are very clear about the image they project. They have also worked hard honing their business skills and building a stand out personal brand.
Naomi Simson is an entrepreneur, speaker and author and the founder of the company, Red Balloon. She has been quoted as saying that it was belief in her idea that brought her success. Blogging grew her profile and gained the notice of LinkedIn and she is now a top influencer on that platform. Her personal brand gained greater exposure as a result of being selected to appear on the television show Shark Tank. Visually her brand is enhanced through her clothing choices of wearing red, to match her brand and theuse of well-designed branding collateral.
Michelle Bridges is known as Australia's most influential fitness expert. It didn't happen overnight though. A career in the fitness industry from a very young age honed her skills and gained her credentials. From there persistence paid off with growing her brand though publicity and gaining a place on the television show, The Biggest Loser. That's when the brand exploded with more hard work of writing numerous books and launching the 12 WBT online training program. Michelle has stayed true to her core personal brand vision of motivating Australians to be healthier and fitter.
Lisa Messenger is an entrepreneur and author. Known as the doyenne, editor and publisher of Collective, a magazine that hasdefied the odds and become a sales success in a shrinking magazine market. It was her original thinking and offering a different style of product that saw the magazine come to light. Lisa has spent many years in the entrepreneurial world with some hits and some misses produced. However, she has always been very proud to be the face of her brand with a strong social media presence, authorship of numerous books and a distinct, fashionable, visual style.
Donna Hay is a leading food personality and cookbook author. Donna started learning in the kitchen at a young age and steadily worked her way through the ranks of being a food writer and editor to launch the donna hay magazine. Since that 2001 launch she has produced 26 award-winning cookbooks. Donna has appeared on various food related shows on television which has strengthened her personal brand, but it is the beautifully photographed and artfully designed cook books that has differentiated her brand and set the standard for food publishing worldwide.
As you can see, building a strong personal brand has the added bonus of building further recognition and media exposure. These people are known and used by the media as spokespeople in their area of expertise and as commentators on business issues. They are sought after as keynote speakers, television personalities and are invited to participate in numerous high profile and industry events. Through this personal public relations strategy, the exposure they receive is more credible and cost effective than advertising.
Can you work toward establishing a strong personal brand? Here's one way to find out. Download your free copy of the Power of Personal Public Relations.
Read last week's blog How Business Stars Stand Out Through Personal Branding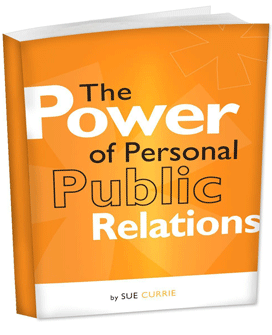 Sue Currie is a personal branding specialist providing solutions to business owners and organisations to boost their image, renown, brand and business. She is the founder of Shine Academy™, providing education and professional development training and Shine Agency™ a firm providing personal branding and public relations services to help businesses and entrepreneurs position and present an impactful professional brand. Through speaking, corporate workshops, and consulting, Sue helps businesses and individuals to stand out and shine.
"