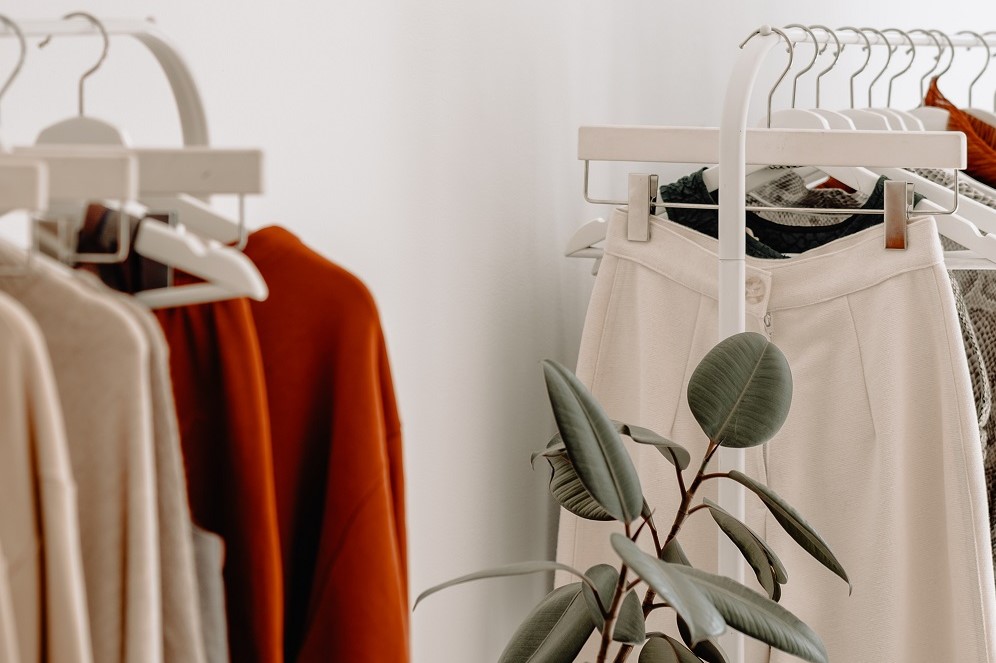 Spring is in the air and it's that time of year to update the work wardrobe for the upcoming season.

As we are head into the warmer weather here in the Southern Hemisphere, I'm working through my wardrobe to update my style for Spring/Summer 2023. It's something that I do twice a year – usually Easter time for the cooler months and the October long weekend. This time I'm going a month earlier – as we are already well and truly experiencing warm weather!
I work from a home office a lot of the time, perhaps as you do. However, when you interact with clients whether you work from home or are out and about, it is still a good idea to look like a working professional. We need to get dressed anyway so let's get up, be well dressed and get to it.

To help you plan a wardrobe that fits in with your budget and can take you from day to an evening event, I've come up with my top ten summer work wardrobe classics. You may have some of these basics in place already. All you need to do now is add in some spring flair.

Whether your personal brand is classic and elegant or casual and fashionable, you can find outfits that suit your personality, look professional and help you to feel confident when you dress for your day.

For Women
1. Little Black Dress. Always a timeless classic. It could also be a stand-out signature colour, brighter and ideal for the summer season. A light-weight fabric and short sleeved (or sleeveless) dress. Not skimpy straps though.
2. Blazer to coordinate with no 3, 4 and 5
3. Tailored cotton/viscose or light weight cotton/wool blend pant, ankle crop or wide leg is popular right now
4. Classic skirt just to the knee that goes with everything
5. Below the knee – mid calf skirt in a print or bold colour
6. White shirt or blouse
7. Interesting or elegant blouse/s
8. White/beige shell top i.e a simple camisole like top (not too lacey or revealing) or a colour that coordinates with blazer
9. Quality handbag in leather – a tan or lighter beige colour is perfect for spring/summer
10. One pair of quality fabulous shoes. A sling backed, closed toe show works well for summer

For Men
1. Smart, tailored jacket with 2 dress pants. Classic colours are navy and charcoal grey However, for the summer months could be brighter blue or lighter grey
2. White long sleeved and collared shirt
3. Casual/businesslike shirts with long sleeves
4. White polo shirt
5. Polo style shirt in lightweight knit – plain or subtle pattern
6. Blazer/Sports jacket in a linen or light weight fabric. Navy is a polished and classic choice as it can be worn with jeans and dress pants
7. Classic dark blue jeans are a staple item to include in your everyday wardrobe
8. White/navy/black, high-quality T-shirt to be worn with blazer
9. Quality belt in brown or black to go with smart lace up shoes and/or classic low-heeled boot
10. Quality tie (just in case) and classic watch

If you choose neutral colours for basic tops and bottoms and add colour with shirts, blouses and blazers you can come up with a combination of work outfits to mix and match that will take you through the season. And of course, don't forget to add in some fun weekend outfits to celebrate spring in style.

Need more style ideas? Then download my free video series, NOOK, LOOK, HOOK 3 Steps to Build a Stand Out Personal Brand.

Sue Currie is a speaker and the author of IMPRESSario, Present and Promote the Star Within You. She is passionate about helping business executives and entrepreneurial professionals elevate their personal brand, image and professional presence. Sue's suite of image management services delivered through workshops, consulting, coaching and keynote presentations provides a multi-faceted approach to gain high transformation for her clients.