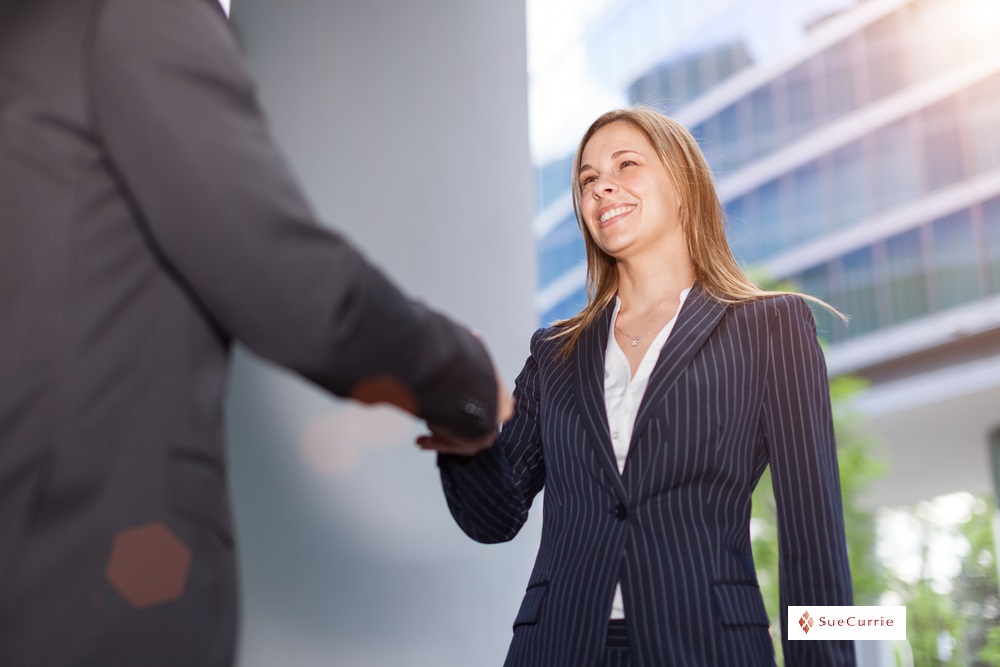 This month the focus of my blogs has been on networking. It was also my birthday and I held a small soiree to celebrate. It was a fun afternoon and an opportunity for people to mingle and meet new acquaintances. Meeting new people is at the core of networking in a business environment, yet people often don't feel comfortable as though there is a hidden agenda or it may seem too "salesy". And there are others who feel a bit shy and lack the confidence to make conversation. Let's look at a few ideas to make networking a lot more like meeting new acquaintances and just enjoying their company without any hidden agenda. Work the room well and you just may – shine.
S

hy away from going it alone at first. Go with a friend or meet up with someone you know who is going along to the event. That will help you feel a bit more relaxed. Don't be tempted to just talk to that one person though – you still need to engage with others. Both of you can approach a group together and join in on a conversation or approach the outsider. Find the one person on their own and start chatting to them. By making someone else feel comfortable you will feel more at ease. If you are going alone – attend a network event that is in your field or where like-minded people will be. If it is your area of expertise, knowledge and passion, it will make conversation flow a little easier.

H

ave an objective in mind or an outcome from attending. It's not going to be – to win a $10,000 piece of business. That's unrealistic – but you never know in the long term what may come from connecting with someone. Keep it simple to start. An outcome of engaging with 5 people and exchanging 5 business cards is achievable. Make sure you follow through and invite those people to connect via LinkedIn. Some will accept, some won't. However, eventually you will start to build your network in person and online.

I

ce breakers. Think of questions in advance that you can ask people. There may be lulls in conversation so having something prepared will help. Also have your brand pitch prepared for the inevitable, "So what do you do?" question. Answer it well and quickly and ask them the same question, turning the conversation around to be about the other person. You're not there to sell but listen and get to know people, understand their business and build relationships. If you know some of the people who are going to be there, do a bit of online research beforehand to see what they have been doing recently. You may notice they have won an award, opened a new office, released a book – or whatever and can engage in conversation by asking them about that.

N

otice others. Take an active interest, asks questions, tune into what they are saying, listen and comment. Get clear on the other person's name and remember it. You can then introduce them to others with a comment about what they do or something of interest. As an example: "This is Pat, I met him at last month's event and were catching up on his recent holiday to Thailand." By simply using their name and saying a little about them, you demonstrate an interest in that person, build more personal rapport and help others with their networking.

E

nthusiasm. Don't walk into an event feeling dejected or half-hearted about it. If you really feel that way – don't go. Smile, when you walk up to a group and introduce yourself. You want to have an uplifting expression rather than looking flustered, or not engaged. Act like you are pleased to be there even if you aren't feeling confident. You don't have to go over the top and be someone you're not, but be the best upbeat version of you. Standing in the corner scoffing the food or scrolling your Facebook feed on your iPhone may make you look busy, but is certainly not going to help you win any friends.
I do hope these few tips help you feel more at ease networking. Promoting yourself and personal PR can help you succeed in business. Learn more in my free eBook, The Power of Personal PR.
My blog is sent every two weeks to your inbox. Subscribe now.
Read last week's blog Do I Really Need to Network?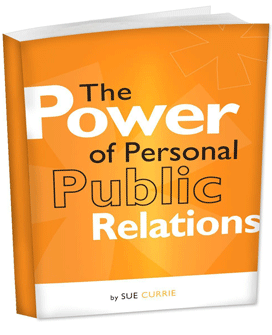 Sue Currie is a personal branding specialist providing solutions to business owners and organisations to boost their image, renown, brand and business. She is the founder of Shine Academy™, providing education and professional development training and Shine Agency™ a firm providing personal branding and public relations services to help businesses and entrepreneurs position and present an impactful professional brand. Through speaking, corporate workshops, and consulting, Sue helps businesses and individuals to stand out and shine.