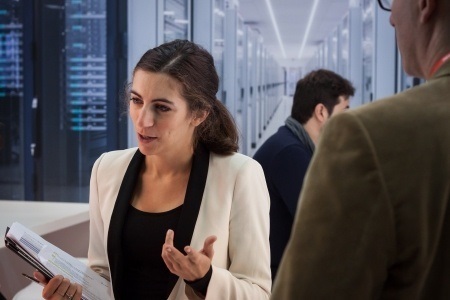 I am a member of Professional Speakers Australia and attended the annual convention just recently. What a great event and well done to the organisers for a stimulating event providing a mix of quality education, socialising and networking. I always enjoy the learning and connecting with colleagues and was reminded of how to make the most of these events whether an industry event or large scale conference.
I think that women's business groups, an association event with a guest speaker and these types of events are forums where the networking scenario is a lot more acceptable and easier in a way – we know other people and are generally more relaxed – but how do we make sure we maximise the time we spend there? Try these few tips.
Set goals before you go. Not only what you want to achieve from the conference in terms of business or career goals but also the networking opportunities. Ideally meeting people with a view to building professional relationships and potentially helping each other in the future with work or referrals.
Network at the variety of events on offer. If there is an after-hours cocktail party and you have the opportunity to attend – go. But remember you are not there for the free food or drinks. Focus on meeting people and building relationships. Sit with people you want to meet – know and like or want to connect with in a deeper more meaningful way. You don't have to meet everyone – that's impossible. Choose to have fewer but more meaningful quality conversations.
Socialise and help the new people feel welcome. Also remember the sponsors – events don't happen without them. Meet and greet and if the product or service is for you – buy.
Have a few questions ready to ask such as:
What does your company/you do?
What kind of products/service do you sell?
What do you like most about your business or role?
How did you get started in this industry?
You will be asked "what do you do?", so have your answer prepared with a succinct sentence summing up your business or job and offering. Don't waffle on – keep the focus on them.
Impress. By that I don't mean to draw attention to yourself – but do make a good first impression. Smile, extend your hand and introduce yourself. Look the part of a professional by wearing the appropriate business clothing or smart casual attire. Have a professional business card to present to them.
Spread the word about the event before and after. Profile the quality speakers, highlight the event, take photos and send out on social media networks. Help promote the industry to a wider audience.
Read last week's blog Top Tips on What to Pack for a Conference
Want to know more about standing out in a crowd? Subscribe to my regular eNews and receive your copy of the eBook The Power of Personal Public Relations.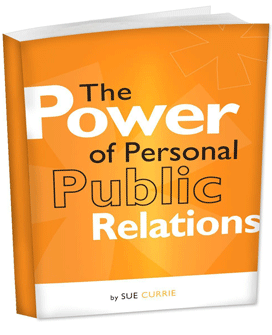 Sue Currie is a personal branding specialist providing solutions to business owners and organisations to boost their image, renown, brand and business. She is the founder of Shine Academy™, providing education and professional development training and the creator of the Shine Personal Branding System™ a process she uses to help executives and entrepreneurs position their professional brand and present themselves with impact and influence. Through speaking, corporate workshops, and consulting, Sue helps businesses and individuals to stand out and shine.
"