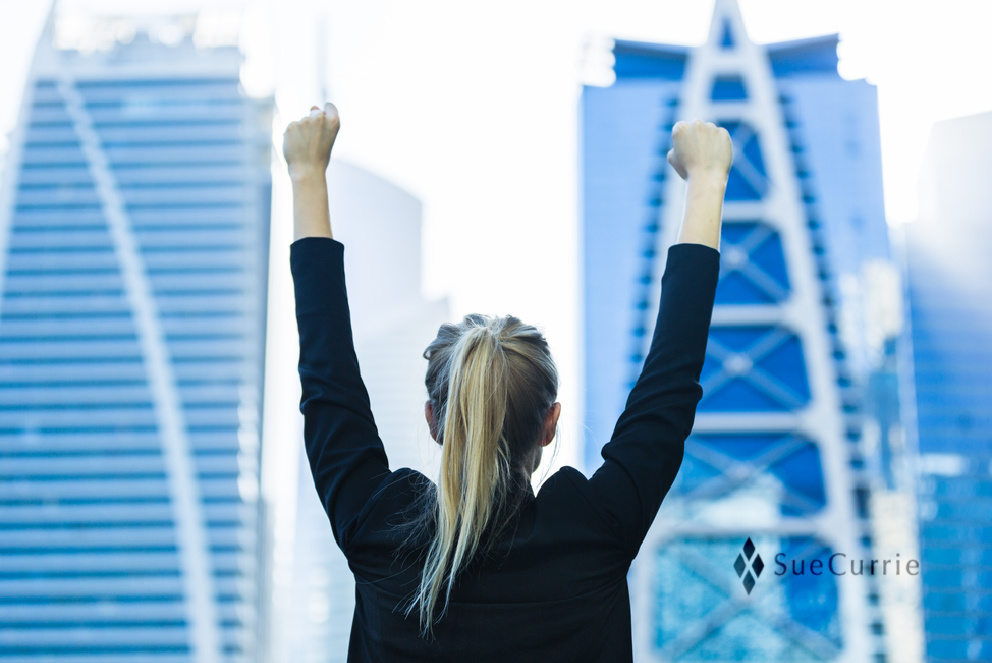 When I work with clients on their image management I have the privilege to work with enthusiastic learners who really want to step up and into their potential through improving their communication in a variety of ways.

Occasionally when consulting or running a workshop I will come across someone who really doesn't want to be there. They might be there physically and attempt to participate with plenty of encouragement, yet their mind is switched off. Often it is because of fear.

Being pushed outside of your comfort zone – is uncomfortable. Yet taking an opportunity to grow and step into your personal power can only be of benefit to your own career and personal growth. Particularly as our world of work changes for many of us, we need to stay on top of constant growth and evolution.

Your personal brand and potential through better communication exists within you. It just needs to be unlocked.

Whether you are in your own business; the head of a company or an executive within a corporate environment – these 4 V's of communication will boost your personal brand and help position you as an authority.

VISION

What sets you and your personal brand apart? Knowing your strengths, skills and what you are passionate about can help you clarify what you love to do and the people you love to work with.

You also need to understand where your brand sits in the mind of your target market whether that is internal or external stakeholders, and if others really know who you are and how you can help them.

One of my clients needed to clarify his position in a new role and location. He needed to take one step back and get clear on his vision, his personal brand identity and positioning.

Through questioning and analysis, we were able to develop a clear strategy for him to become known in the community and a plan for him to be seen as the leader of the organization.

I knew I needed a plan and clear direction to achieve my strategic goals and establish myself as a leader within a new community. At the end of our time together I have an extensive portfolio of actions and opportunities to progress both in-person and virtually that I am sure will make a big difference to me. Sue is calm, extremely knowledgeable, well organized and a natural coach.

VISUAL

In any role if you want to be seen as a leader, you need to act like one and also look like one. Your clothes and personal presentation really are the external image of your brand.

For one client, her desire was to refresh her personal image to align with her professional image and personality. She felt "a bit lost in how best to do this as I age". And felt that she had lost her visibility in the community as a person of choice within her industry.

Most of all she wanted to gain a competitive edge by having a refreshed style and upgraded photos wearing her most flattering colours.

Through a personalized image and style consultation we were able to boost her confidence and adapt her personal presentation with the right clothes and the right look that aligned with her both personally and professionally.

Sue's advice and assistance in refreshing my personal brand image was invaluable. As a real estate agent in a highly competitive area, Sue guided me through the process to update my personal style in a way that helped me to stand out from the crowd, yet still reflect my own personality. My confidence levels have improved with the style changes and the results from the photo shoot were very pleasing.

Brand image and visual communication for corporate business is also a major component of our business where we offer workshops on professional image and style.

Thank you for helping our team to understand and reflect our core purpose, to Deliver a 5 Star Experience. The team are also presenting themselves more aligned with the uniform guidelines.

VERBAL

What brand image are you projecting through your presentation skills whether virtual, via video or on a conference stage? Your presence and the verbal and vocal impression you make, has an impact.

Our client needed video presentation skills coaching to develop her ability to create short videos and communicate her message confidently to her audience. After all public speaking and delivering key messages is an extremely important communication tool.

Through a comprehensive coaching day with interaction and lots of practise, we worked together to develop her overall skills and helped to increase her presentation confidence.

I just wanted to say thank you for yesterday, it was exactly what I needed and met my expectations of very practical coaching! I thoroughly enjoyed the day and I'm looking forward to putting the things I've learned about video presentation skills into practice. You have a way to make a person feel comfortable and display much patience!

VISIBLE

Your message needs to be communicated in numerous ways, face-to-face communication, networking, social media and mainstream media. By understanding the right steps and channels to reach your target audience you will ensure you engage others and gain communication influence to grow your career or business.

As my client shared with me, I have done a lot of work on myself to reinvent and pick up a new career in my early 50s. It was challenging and I felt outside of my comfort zone. I joined committees, did the meet and greet at networking events and grew my personal brand within my industry.

In improving your overall communication, concentrate on one aspect at a time. With that approach you will reveal a stand out personal brand that has impact and influence and…shines.
I offer packages in all these areas that will help you to elevate your Personal Brand. Find out more:

Sue Currie is a speaker and the author of IMPRESSario, Present and Promote the Star Within You. She is passionate about helping business executives and entrepreneurial professionals elevate their personal brand, image and professional presence. Sue's suite of image management services delivered through workshops, consulting, coaching and keynote presentations provides a multi-faceted approach to gain high transformation for her clients.
Learn more about image and brand in the free video series, NOOK, LOOK, HOOK 3 Steps to Build a Stand Out Personal Brand.