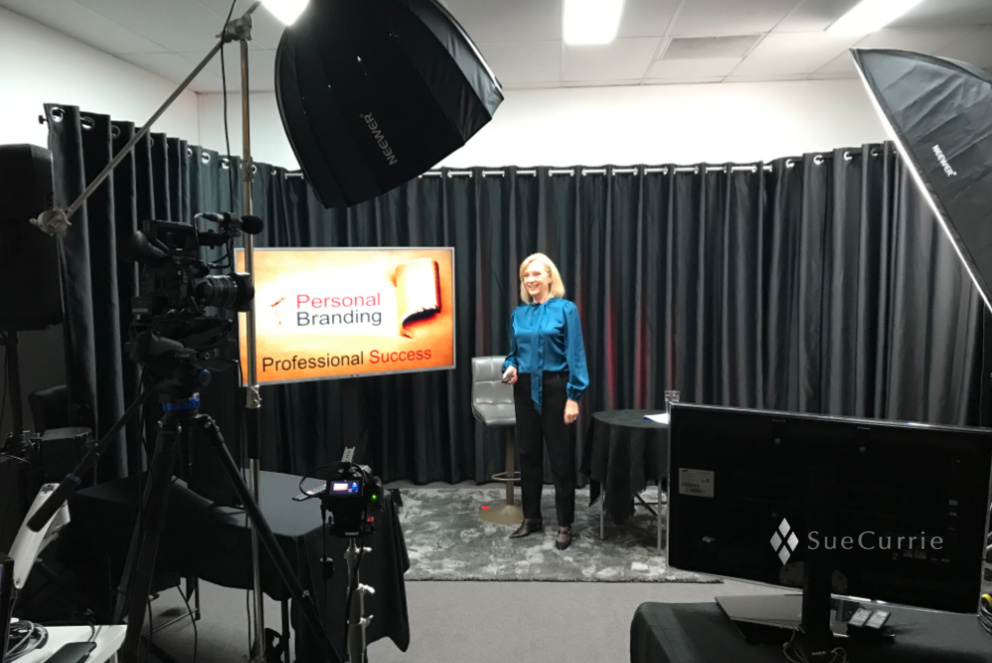 When you speak or present from the stage or virtual platform do you put effort into what you wear? Does it matter?
When I am delivering presentation skills training, I am often asked questions about stage style and the best colours to wear. It matters. Even though you may prepare an important message and an engaging presentation, "looking the part" is part of the overall performance.
Some time ago, when the TED Conference was an invitation only event, I helped a client find the perfect clothes to wear to this prestigious occasion. He wanted to look the part of the other successful business leaders who were attending. He was attending as a delegate yet understood his personal brand would be on show with that audience.
Today we can watch TED in our pyjamas if we wish. Many of the presenters have also adopted the dress down code and although not quite in their pyjamas they look like they have taken little effort into their visual presentation.
As image and professional presence is my area of expertise, I believe a presenter or speaker needs to consider the impact their visual impression makes when on stage or screen.
Try these tips to look good on stage.
Dress to Impress. You want to leave a positive impression on your audience with what you say, how you make them feel and how you look. It doesn't have to be Wow – look at me – but a positive expression of the best version of you. Dress up for your audience. Lift it up a notch from what the audience are wearing. You are the expert on your subject – be seen as one.
Whatever you choose to wear, you don't just want to completely blend in. Consider wearing a standout accessory that enhances your outfit such as a statement necklace. Another eye-catching accessory could be an amazing pair of shoes or an interesting belt to liven up your look.
Look Appropriate. Do some research on your audience and where the event is taking place. A smart tailored suit could be just right for a formal investor presentation or lose the jacket and wear smart business casual for a weekend conference.
Hosiery or not? Sleeveless or not? If you're on stage wearing a closed in shoe (ladies) I suggest wearing pantyhose. It is a more finished look and your legs, blemishes and all will look better. Sandals are not the best look – but it does depend on the environment. A business casual look at a tropical island conference may suit an open toe sandal or peep toe shoe.
Make sure shoes are clean, polished and not downtrodden. People notice! Sleeves vs no sleeves is up to you. An old "rule" was not to bare arms. The look now is more relaxed particularly online. Wearing a jacket or long-sleeved shirt is suitable for a formal business environment. A sleeveless dress can still look business like if the rest of your look is polished. A short mini skirt or dress – well that can look too, too short particularly if your audience is looking up at you on stage.
Dress to Express. Your personal brand image in on show. You may have seen speakers that always wear the same colour; red, orange, hot pink or black. It is their look and part of their brand image. Humour speakers often wear bright, colourful jackets. There are other presenters who have a signature stye perhaps colourful, flowing dresses or smart, tailored pantsuits. Understand your style personality and wear the best "presenter" version of that. If you do a lot of speaking or MC work have several outfits that are your "go tos" when asked to speak. You could have more formal and more relaxed versions of your "look" to suit the occasion.
Consider also if you are doing virtual or media work to promote your business, that a well-placed logo on your shirt or a banner in the background can reinforce your brand image.
Comfort. You bring to the stage your energy to entertain, educate and enliven. You can't do that if you are uncomfortable. One time when watching the TV show The Voice, the female judges both said they wear jumpsuits on stage when singing. The outfit gave them freedom to move well, not worry about any wardrobe malfunction and look great. I'm not suggesting you should wear a jumpsuit but do try on several outfits to make sure you can move your arms and body and breathe without pulling across the paunch.
Shoes come into consideration too if you are presenting in-person. Again, you want to be able to move. On stage consider how long you are there and if you can manage in high heels. Perhaps a fashionable boot might be better or if all day training, a pair of comfort mid-heel court shoes may work just as well.
Colour. Wear colours that suit and flatter you on your upper body and close to your face particularly if you are appearing on the small screen. Research the colour of any backdrops or curtain or green screen and the conference or presentation theme colours if there are any. You don't want to clash or blend in. Wear something that will stand out from the background. Block colours are best and avoid blurring patterns like houndstooth and small patterns.
Universal colours such as blues, greens and purples in your tone work well on stage or screen and it's best to avoid neutrals as they can look a bit dull. Remember colour also sends messages about you and your brand. Read more on How to Create Personal Brand Charisma with Colour.
Confidence. Be you, not a version of someone else you may have seen onstage. Once you've prepared, dressed and are ready to perform – leave it alone. No more fiddling with hair, imaginary threads or tugging at sleeves or any other distracting gestures. Your best accessory is your smile and your self-confidence shining through.
I hope these few tips will help you look good on stage.
Learn more about Coaching and Consulting to enhance your personal brand.
Sue Currie is a speaker and the author of IMPRESSario, Present and Promote the Star Within You. She is passionate about helping business executives and entrepreneurial professionals elevate their personal brand, image and professional presence. Sue's suite of services delivered through workshops, consulting, coaching and keynote presentations provides a multi-faceted approach to gain high transformation for her clients.