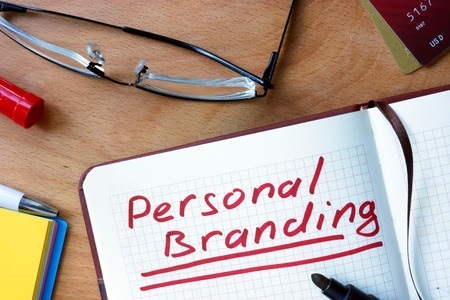 Brand management has come of age. No longer is it solely a professional marketing discipline, confined to managing the promotion of products. Today brand management is also a masterstroke of self-promotion. People don't just want to leave their reputation to chance – they want to proactively differentiate themselves from their competition.
It's no wonder then that brand management is stepping up to deliver significant benefits and opportunities to business executives.The career savvy are now thinking of themselves as products and devising personal brands that get them noticed.
Personal branding is popular right now. As an executive or entrepreneur, you want the competitive edge that comes from establishing yourself as an expert in your chosen field. You also want to inspire loyalty and respect in your core audiences, making personal branding even more appealing.
No matter what level of career success people attain, it is still important to communicate what they stand for and the benefits they offer in order to stay ahead of competitors. Personal branding is the perfect solution.
But before you position yourself as a guru in your niche market, you need to do your research first. Because personal branding relies on strength and consistency, it is vital to be clear about who you are.
You need to do a personal audit to determine your personal brand before you can create it. Consider your personality, appearance, competencies and differentiation, and what will best communicate your unique message. You may find this quite challenging.
A solution is to think about what sets you apart from your peers, colleagues and competitors. This will not only give you a clearer understanding of who you are but with a bit of vocational soul-searching, give you a confidence boost as well.
When it comes to maintaining your personal brand, other tools to consider are personality profiling, colour analysis and image consultancy. These useful tools give you a clearer understanding of who you are, but can also be used to determine how you're perceived by others and what your needs are.
These tools are particularly good for people in career transition or forging an entrepreneurial path, because they provide that much needed extra insight.
In terms of evolving your personal brand, all strong brands need to remain relevant to their target audience. Strive to stand out from the crowd by regularly assessing your strategy.
Your personal brand should be an accurate reflection of who you are, so integrate it with your unique style and personality. This not only increases your perceived value in the marketplace, but helps you live your personal brand and deliver on its promise.
In my free eBook The Power of Personal Public Relations I write more about uncovering your personal brand and the art of self-promotion Download your copy here.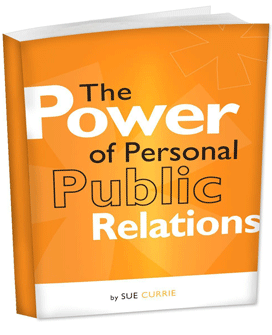 Subscribe to my regular news blog sent every two weeks to your inbox.
Read last week's blog How Style Influences Help Shine Your Personal Brand


Sue Currie is a personal branding specialist and director of Sue Currie Communications an agency providing an integrated strategy of personal and professional public relations solutions to help business owners boost their image, renown, brand and business. Through speaking, corporate workshops, and consulting, Sue helps businesses and individuals to stand out and shine.