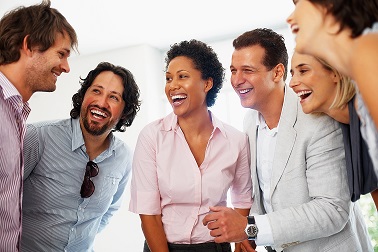 Creating any sort of impact whether it is with the wider community at large or your own small business community requires a blend of charisma and creativity. That sounds like a pretty tall order – particularly if you are a bit shy or don't feel that you have anything unique to offer. Perhaps it is a matter of just being approachable and likeable and creating something that is of value to others.
There seems to be a growth of community. People wanting to connect with others in a more meaningful way, whether that is through like-minded interests like a gym, yoga or a business group. Or a fundraising group to support a community in need. These communities or clusters are a bit like villages. People know each other, support each other, help out at times and of course come and go. To be part of a community means participation, contribution and communication.
To establish a community presence and professional relationships, consider that most people want to interact with people they like. One way of building relationships is through personal branding. It's a good idea to really think about who you are – work out what your stand for. Understand your personality and the perceptions others may have of you, so you are communicating the positive essence of you – your uniqueness, qualities, strengths, skills and passions.
Remember you are also an integral part of a team regardless of working for yourself alone from a home office or as part of a corporate environment, you are still interacting with your customers, clients or coworkers. Taking an active interest in others is part of effective communication and is important when building relationships with clients, stakeholders and your community.
As a fan of the long departed TV show The West Wing; I remember watching with interest and amusement the "grooming" of the character Toby Ziegler from Communications Director to White House Press Secretary. In addressing the media his assistant constantly reminded him to use the communication skills of wooing a woman. To be "witty and seductive."
In wooing our clients or the media perhaps we don't need to go that far but it does pay to put some "personality" and creativity into your communication. A stimulating conversation or well-told story may be the most interesting part of a meeting, presentation or media interview. Even witty small talk with a potential client can evolve into a new business deal or project.
Here are a few basic conversation pointers to keep in mind when meeting and engaging with others in your community. Where can you add some creativity?
A good business introduction includes your first and last name and the name of your company.

Always introduce yourself to those sitting next to you at a business dinner. If possible, meet everyone at your table before you sit down. Sit next to someone you don't know rather than someone you do know.

When introducing your guest or another person at a function, mention both first and last names and perhaps an interesting item of information about that person.

Before going to an event, business or social, be prepared to discuss items of current interest including books, films, television shows, or current events.

You can find your next conversation starter by reading at least one daily newspaper, weekly news magazine, or watching a morning news show.

Take the time to get to know others first. People don't care about you and what you do until they know you care about them. Build relationships and trust first.

Beware of being a pushy promoter. We're often so passionate and excited about our business or latest project that we talk too much and over sell ourselves.

Listen closely and think before you speak. Don't interrupt, let the other person finish their thought before you give your opinion. Learn to do 80 percent of the listening and just 20 percent of the talking.

Listen attentively, smile and make good eye contact.

Practice the five words that help create and maintain small talk conversation Who, What, When, Where and Why to form open-ended questions.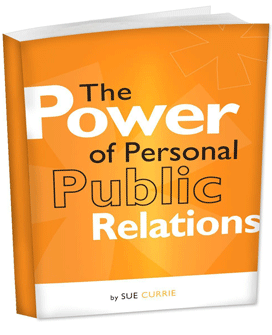 Read more about networking and building your personal brand by downloading your copy of The Power of Personal Public Relations.
Subscribe to my regular news blog sent every two weeks to your inbox.
Read last week's blog Top Tips for Networking at Trade Shows

Sue Currie is a personal branding specialist and director of Sue Currie Communications an agency providing an integrated strategy of personal and professional public relations solutions to help business owners boost their image, renown, brand and business. Through speaking, corporate workshops, and consulting, Sue helps businesses and individuals to stand out and shine.