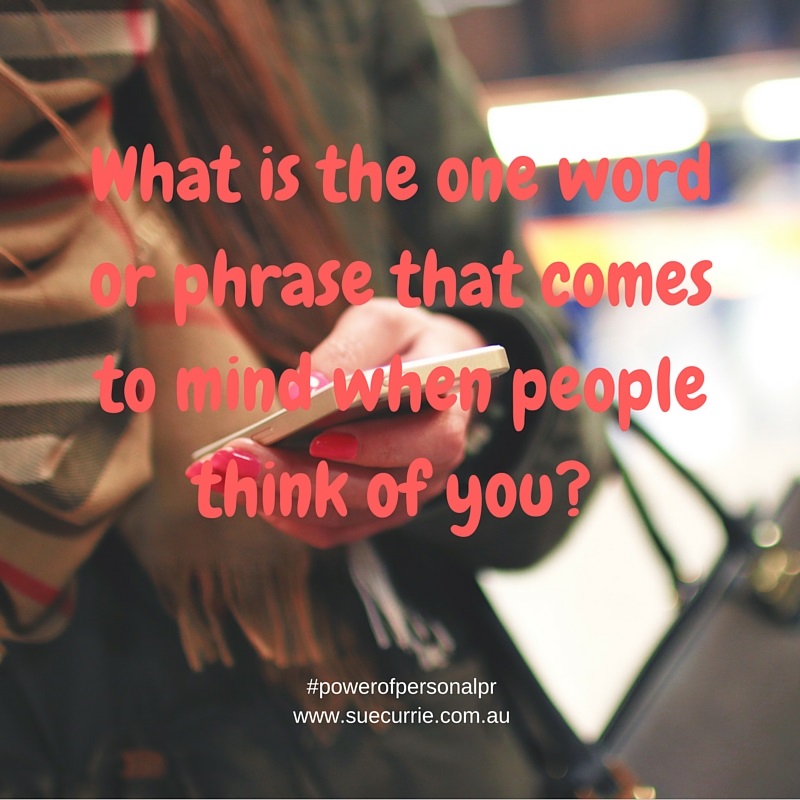 As a brand positioning exercise and a hands-on learning experiment in Instagram, I have been posting an occasional photo called What I Wear to Work Wednesday. The idea is to showcase corporate style for the everyday working woman. It also demonstrates the professional image component of my brand consulting business. I have been doing that for about five months now and the inquiries regarding image management have increased three fold. Being purposeful with my positioning has had a positive effect on my business.
What position do you already own with your target market and what do you want to own? With any branding exercise whether it is your own personal brand or your business, the ultimate aim is you want to make a name for yourself – be known for that one thing.
Well known examples include Woolworths, the fresh food people; Stefan, millionaire hairdresser; Lorna Jane, active living; Jamie Oliver, family cooking; and the list goes on.
Of course there are many celebrity cooks, food outlets and hairdressers so why do these ones stand out? What is the answer and the formula for these success stories?
Well I believe it's a blend of marketing, public relations, promotion and branding elements that lead to a well-positioned brand. It is also understanding that positioning really begins and ends with the customer or consumer of your product or service. What do they expect from you? I also believe that whether you are a new business, re-branding a business or wanting to position yourself in your career, you need to drill down to the core essence of you. Put the 'personal' element into your business. Find out what is unique about you.
So here are a couple of ideas to help you determine your core brand and perhaps come up with that one word.
Ask yourself lots of questions. Do an audit to uncover, values, beliefs, goals and passions. Look at your strengths and determine what you are good at or what you do differently.

Ask your clients, customers and colleagues lots of questions to get their perceptions of you and what you do well.

Research your clients or employers needs and wants. Get feedback on the work you've done. Are they 'delighted', or 'inspired' – is there an emotional connection?

See where the common themes or words are that come through. Write down a few sentences of what is it you offer and why it's great – what is the benefit to them?

Is there anything unique, a concept or idea that can set you apart from the rest? Where's the creative element that might be coming through?

Are you tapping into a new idea or a major trend in your field and moving to the head of it? Maybe you are simply just very good at what you do.

Write down all the 'you '– personality words. Put them together with your entire 'do' – action words – e.g. organiser, communicator, and how that has an impact on your client or target market – what happens to them as an end result?
By now you should have a number of long sentences written out – keep fine-tuning until you get that one message that has an impact.
My word is SHINE. My aim is to inspire audiences and help business entrepreneurs and leaders to communicate and build a brand that has impact, influence and…shines.
Perhaps you want some help to fine-tune your core brand. Learn more about our services.
Subscribe and learn more about personal branding and image by downloading the Power of Personal Public Relations.
Read last week's blog How to Shine a Spotlight on Your Personal Brand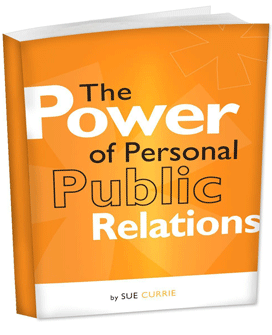 Sue Currie is a personal branding specialist providing solutions to business owners and organisations to boost their image, renown, brand and business. She is the founder of Shine Academy™, providing education and professional development training and the creator of the Shine Personal Branding System™ a process she uses to help executives and entrepreneurs position their professional brand and present themselves with impact and influence. Through speaking, corporate workshops, and consulting, Sue helps businesses and individuals to stand out and shine.