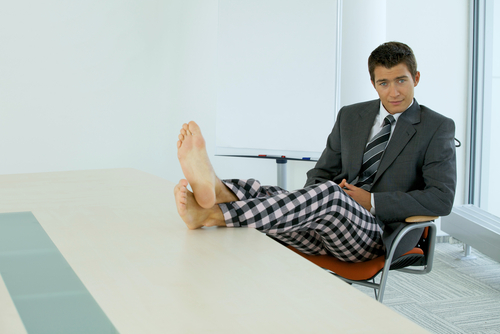 Qantas was in the news recently for not allowing Australian singer, Kate Ceberano into their business lounge because she didn't adhere to the dress code rules. According to their guidelines the wearing of thongs, gym wear, boardshorts, Ugg boots, revealing, unclean and torn clothing are not permitted. The introduction of the dress code last year was so doubt because they airline didn't want people in their lounges to look like they were in their own lounge room at home or at the beach or local pub.
One of the blog comments to the news item said that not wearing thongs should be common sense. True but in my experience as a personal brand and image consultant, common sense is not always common practice.
I am often asked to advise on corporate image and wardrobe for professionals. On one occasion I was given a brief by a very large financial services organisation. They wanted to address the problem of "too casual" saying that skimpy shoe-string strap tops and wearing thongs to work were quite normal. How could they fix that? I've also been asked the question of the appropriateness of wearing Ugg boots to work. Really? James Bond movie actor Monica Bellucci apparently refused the offer of Ugg boots to wear in her film trailer preferring to wear sky high Louboutin heels.
Both Bellucci and Qantas have a brand image and one way to demonstrate and maintain that is through visual appearance. So too with your own personal brand or business brand. In your role if you want to be seen as a leader you need to look like one. Your clothes, appearance and grooming really are the external image of your brand. What brand image are you projecting and do you have a definitive dress code policy for employees?
How do people know what is expected if you don't tell them? And if you're an employee it is your job to ask what the dress code is and observe how the senior management or leaders in the organisation dress.
Your dress policy should be written out and given to all employees when they sign up for their new role. It should clearly state:
The overall brand image of the organisation

Guidelines to business dress and appropriate office wear

Guidelines to the wearing of uniforms if appropriate

Client meeting and networking expectations

Guideline to casual Fridays, including policy on jeans if appropriate

Footwear guidelines

Jewellery and accessories including body piercing and tattoos

General appearance including grooming

Safety wear if it is part of your industry or your clients
Remember if your outfit could speak – what would if say about you and your company?
If you need any assistance with image training or dress code policy please contact us.
In my free eBook The Power of Personal Public Relations I write more about image and building your brand. Download your copy here.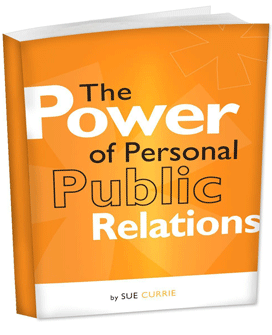 Sign up to receive my news blog sent every two weeks to your inbox.
Read last week's blog Look Like a Leader to Shine
Sue Currie is a personal branding specialist providing solutions to business owners and organisationsto boost their image, renown, brand and business. She is the creator of the Shine Personal Branding System™ a process she uses to coach executives and entrepreneurs to progress in their careers. Sue is also the founder of Shine Academy™, providing professional development training. Through speaking, corporate workshops, and consulting, Sue helps businesses and individuals to stand out and shine.