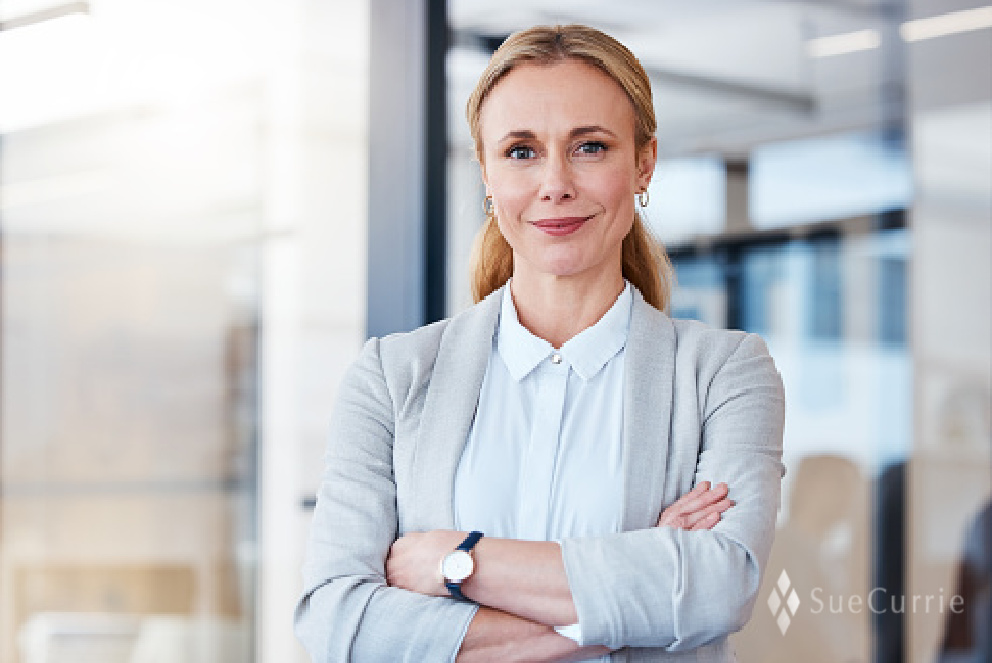 Congratulations to Qantas on their choice of Vanessa Hudson, a female as new CEO and to new employee, my mature age friend (over 60) who is about to become a flight attendant.

With lack of work opportunities for mature age workers, highlighted in the news lately, it's great to see these examples bucking the ageist society trend by employing more mature people. Well done!

My friend, Cathie, first received her wings as a Flight Attendant with Virgin Australia. At the ripe old age of 59 and proud to state it, she reinvented and followed her passion of working in the airline industry.

Not one to shy away from reinvention, Cathie, when I met her was a high-flying (get the pun?) saleswoman. She's also a qualified yoga teacher, a mum of adult children and has been through many of life's ups and downs that a certain age brings.

When I work with clients, many who are more mature and still want to work rather than face an early retirement, the question I'm often asked is, "How do I stay relevant to a younger audience?"

George Eliot, the English novelist who was really Mary Ann Evans said it beautifully, "It's never too late to be what you might have been."

Reinvention doesn't happen overnight. It can be a long process and although not easy, certainly one I'd recommend to anyone who feels they need to do something different or are not happy doing what they do now.

Each day is a new opportunity to start again. Try these tips.

1. Find your passion at work: Take a self-audit and identify your unique characteristics. What have you enjoyed doing in the past? What are you good at? What would you love to do if circumstances were different? Learn to identify your positive qualities and project the positive side of you. How do you feel about yourself and your self-image? Self-esteem influences our behaviour, actions, moods, and relationships with people.

2. Make a fabulous first impression: Proudly share your accomplishments and put your opinion across. To feel confident, think back to a time when you nailed it, received an award, gave a great presentation or won a piece of business. Allow the authentic you to come across – in a mindful way. A polished presence includes awareness of business manners, netiquette and social skills.

3. Invest in you and reinvent your style: Your dress and appearance play a major role in how you express your personal brand. Go through your wardrobe and get rid of anything that doesn't serve you well anymore. Start afresh and begin to build a wardrobe showing your uniqueness and image you'd like to project.

Balance your individual style with clothing that will appeal to you but also appropriate for the work you do. Even a small purchase will revitalise you, your look and how you feel.

4. Get out there: Attend networking events, be part of your industry association and go along to conferences and regular meetings Don't think of networking as prospecting. It is about meeting like-minded people who you can build rapport with and perhaps eventually a working relationship. You will always learn something from these encounters and as a bonus build awareness of you and your brand.

5. Create visual impact: Your business collateral such as logos and brochures reflect the brand, but with your own personal brand, what other images are representing you? Is your LinkedIn photo and profile truly reflecting your brand and expertise? Does your Facebook cover photo need a new look? Your business cards may need to be revitalised.

Project a confident, professional image and relevant personal brand to resonate with audiences both young and old. Let your light shine and display your positive attributes for the entire world to see.
Need more tips on how to do this, then download my free video series, NOOK, LOOK, HOOK 3 Steps to Build a Stand Out Personal Brand.

Sue Currie is a speaker and the author of IMPRESSario, Present and Promote the Star Within You. She is passionate about helping business executives and entrepreneurial professionals elevate their personal brand, image and professional presence. Sue's suite of image management services delivered through workshops, consulting, coaching and keynote presentations provides a multi-faceted approach to gain high transformation for her clients.