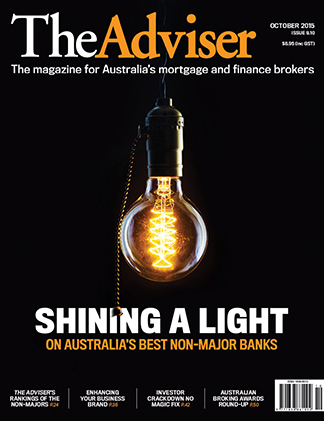 I had a call recently from a journalist from The Adviser asking me to contribute to an article he was writing on branding strategies for business. Of course I said, "Yes!" In chatting with the journalist I asked, "Where did you hear about me?" And the answer was that he had done an online search and from my website newsroom it appeared that I was an expert in this area. The comments were made, the article published and a copy is now available to view on my website. Visit my media room.
I broadcast that I am an expert in personal branding and I've got articles, bio, background information, quotes and a lot of other information to back up my claim. Guess what – you probably have too – about your area of expertise but you're not telling the media about it. It's simple, all you need to do is create an online media room.
Most large corporations have an on-line media section – so should small businesses and entrepreneurs. You can call it media room; press room or newsroom but there should be a section on your site where journalists (and potential customers) go to find out information about you and your business.
Include a link to the media room from the front page of your site so that it can be found easily. Journalists are like any potential customers or clients. They will do a search to find an expert in an area they need a comment on, or to interview or write a story about.
They may have heard your name or business name somewhere or come across it in a feature article while they've been doing some research. Perhaps they are prompted to find out more about you from a media release that you may have sent to them. So they'll Google your name or even a topic to find the right person to make a comment. Journalists do like to research and be armed with a lot of information before they will do interviews.
Your media room needs to have several components to it. There needs to be a visual aspect of who you are and also written information. The first thing that you need when a journalist opens your media page should be a short bio about you and your topics of expertise. Just a paragraph or two about the business and you the person behind the business so they know that's who to go to for media commentary. Then list topics that you can comment on with perhaps a sentence about your experience in that area.
I had another instance where a TV producer found me via my website and rang up to do a Sky News Business story on personal branding. It is one of my areas of expertise and because I had that listed on my website the producer asked me to be interviewed on camera. Great publicity! See the Sky News Business story here.
So, list your areas of expertise that you can comment on. You can also include a quote that may have already been used in the media to prove that you are an expert in this area.
You may also have an area for media releases that they can click on. Anytime you send out a release to the media, post it on your website.
You should also have a link to any articles that have been written about you or that you have written yourself and have appeared in print. You can also include a link to any e-books or special reports you may have written. Even a simple fact sheet – just one page with bullet points about your business is a good idea – something that they can print out.
Now let's look at the visuals that you should supply. Post jpg images of you that can be downloaded, small and large files, also your company logo. Rather than the stock standard headshot also include a creative photo as well.
The more you can provide the better chances of having something appear in print. If you have any You Tube footage of you or any audio recordings of any media interviews you have done, they can also be loaded into your media room.
Once you have all this information together you can repurpose it by compiling the most important elements into a brochure to send out to clients and media. An Issu Magazine that people can download, and also have everything on a branded USB for when you are dealing with the media on a regular basis. Repurposing also includes posting all your news articles on your social media sites.
By taking a professional approach to your media strategy and providing as much information as possible you will maximise your chances of gaining publicity and highlighting your personal brand.
Click here to see my Media Room.
Learn more about public relations coaching and planning for your business. Contact Us.
Read last week's blog Step into Spring and Refresh your Personal Brand .
Keep up to date with news and tips on personal branding, media and image by subscribing to Shine Communique our regular newsblog.
Sue Currie is a personal branding specialist providing solutions to business owners and organisations to boost their image, renown, brand and business. Through speaking, corporate workshops, and consulting, Sue helps businesses and individuals to stand out and shine.