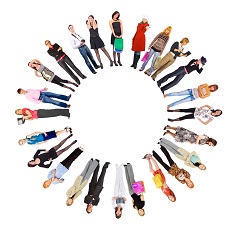 Who is your public that you need to build a relationship with? Personal branding is an element of public relations that can boost your business or career. Promoting yourself, personal PR and highlighting your positive attributes may help you differentiate yourself from the competition. We all have an audience, target market or public that is most suitable for our requirements. Clearly understanding that market and what their needs are will help us build our profile with those that count.

I've just had a conversation with a leadership coach. A woman who has differentiated herself from many other leadership coaches with her unique methodology she uses in her business. During our discussion she was very clear and articulated exactly the target market for her business. What about you? Can you determine who you need to be in front of?

Write up a detailed summary of who your client or customer is? With a personal brand your market may be your boss, senior executives or potential employers. Who do you need to stand out to? You also need to identify the influencers to this audience such as colleagues, industry peers, suppliers or competitors.

Who are the people who can help you reach your target market? E.g. you may have a beauty product that you are launching. You have identified your target is women between the ages of 18 -35 and you have a detailed picture of who that person is. What public is going to influence them? Is it spas, gyms, hair salons? Write down all those people who can influence.

Of course one of the main influencers is the media. This is also where you detail which media is going to help you reach your target audience. Magazines? Radio? Internet? Social Media? Lot's more research…
Read last week's blog Top Five Tips to Shine as a Master of Ceremonies
Want to know more about standing out in a crowd? Subscribe to my regular eNews and receive your copy of the eBook The Power of Personal Public Relations.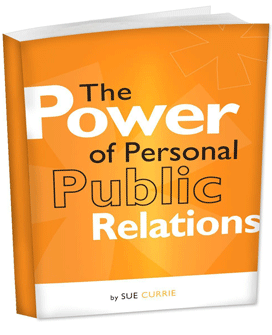 Sue Currie is a personal branding specialist providing solutions to business owners and organisations to boost their image, renown, brand and business. She is the founder of Shine Academy™, providing education and professional development training and the creator of the Shine Personal Branding System™ a process she uses to help executives and entrepreneurs position their professional brand and present themselves with impact and influence. Through speaking, corporate workshops, and consulting, Sue helps businesses and individuals to stand out and shine.
"