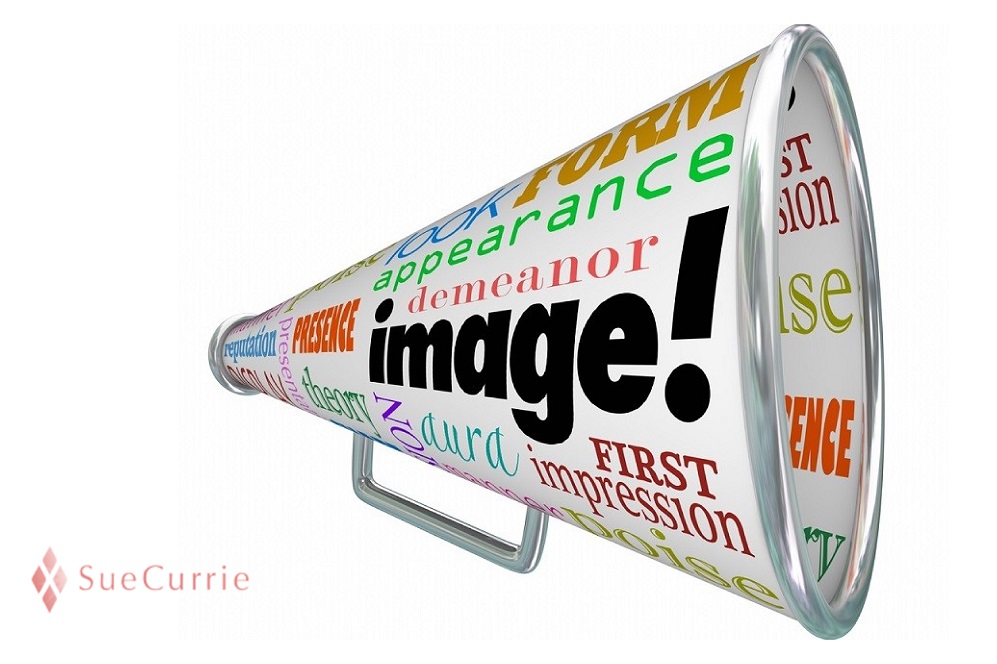 When I work with clients on personal brand and image the main criteria they ask me to address is professionalism and positioning. Now that might mean different things to different people, so I asked ChatGPT to explain further.

As a former public relations consultant, I've always believed there is a certain amount of "personal" PR that helps create awareness, build reputation and credibility. It's not only media relations that makes a business or individual brand successful. People are at the core of business.

There are similarities between personal branding, image consulting and public relations.

Here's what ChatGPT had to say:

An image consultant and a public relations consultant both work to help individuals or organisations. Both consultants are skilled communicators who have a deep understanding of how to influence people's perceptions.

Both consultants work with individuals or organisations to help them communicate more effectively and develop a positive image and reputation. Image consultants may help clients with their personal branding and style, while public relations consultants may help clients with their messaging and media relations.

Image consultants help clients prepare for specific events, like job interviews or public speaking engagements. They can provide coaching on developing a strong personal brand and image, plus coaching on developing a strong voice and speaking style.

They may help clients create a professional image that inspires trust and credibility. Plus, assist with public relations efforts and media training to improve a brand's image.

Personal brand consultants help individuals identify and define their personal brand.

They assess how an individual's personal brand is perceived by others and define target audience for personal brands.

Helps individuals develop a consistent and recognisable personal brand identity.

Assists in crafting a personal brand story and provide guidance on how to showcase skills and experience.

As you can see personal branding has certainly evolved over the past number of years to incorporate several principles.

Some refer to it as everything to do with social media and how you portray yourself through that medium.

It could also be about what you wear and image management, even personal public relations and the way you are profiled in the media could come under the umbrella of personal branding.

For me and my business it is a combination of all these elements that go toward helping you to create a memorable brand image.

I am a member of The Association of Image Consultants International (AICI) primarily known as an organisation to do with stylists and image management. But what is image management really? Members of the association range from stylists to social media specialists, to media mavens, etiquette experts and leadership coaches. We are all in the business of image and managing impressions.

An article in the association magazine titled, Brand is Image, resonated with me. As a personal branding specialist and as a member of the association, I believe that brand and image are intertwined. We may believe that image is just to do with outer style, what you wear and the appearance or the look of your communication materials. But as stated in the AICI magazine:

Effective branding must come from within, tied to core values and identity, expressing what the brand stands for.

That applies to both business and personal brands.

As a leader in a corporate organisation or an entrepreneur you set the standard. Own your brand and know what you stand for.
Let's for a moment focus on the outer brand image. Famous personalities and entertainers understand the importance of outer image and how that can be used to continue the inner brand theme.

Movie stars such as Nicole Kidman and Cate Blanchett use stylists and leading designers to create a look that is consistent with their movie star personas. Politicians dress a particular way – generally staid as any look that upstages their political party brand will be a detraction from their message.

Have you ever considered the message your personal image sends? What can you do to enhance your personal brand through your visual appearance? Work out your personal brand values and identity, such as smart, articulate and approachable. What does that look like? Is there a certain colour, style or look that reflects who you are but also supports the environment you work in and your lifestyle.

How do you want to be remembered? Your image should be enhancing and not distracting, being credible and professional and at the end of the day providing wonderful client care.

YOU are your own brand. Know what you stand for and let the best version of you shine through.

In my regular blog I cover ways for you to stand out through personal branding strategies. If you would like to receive this information straight into your inbox, Then download my free video series, NOOK, LOOK, HOOK 3 Steps to Build a Stand Out Personal Brand.

Sue Currie is a speaker and the author of IMPRESSario, Present and Promote the Star Within You. She is passionate about helping business executives and entrepreneurial professionals elevate their personal brand, image and professional presence. Sue's suite of image management services delivered through workshops, consulting, coaching and keynote presentations provides a multi-faceted approach to gain high transformation for her clients.