I've had the privilege this week to work with clients on their presentation skills. It was enlightening for me to work with such enthusiastic learners who really want to step up and into their leadership potential through improving their public speaking.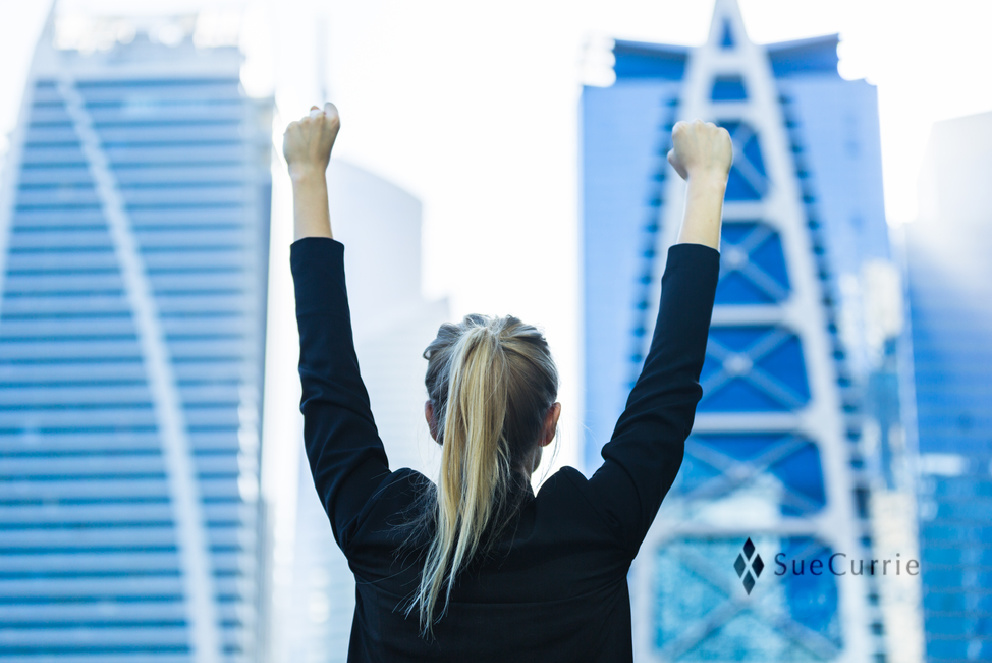 Occasionally when doing a workshop I will come across someone who really doesn't want to be there. They might be there physically and attempt to participate with plenty of encouragement, yet their mind is switched off. Often it is because of fear.
Being pushed outside of your comfort zone is uncomfortable. Yet taking an opportunity to grow and step into your personal power can only be of benefit to your own career and personal growth. Particularly as our world of work changes for most of us, we need to stay on top of constant growth and evolution.

Your leadership potential through better communication exists within you. It just needs to be unlocked.

Whether you are in your own business; the head of a company or an executive within a corporate environment – these 4 V's of communication will boost your personal brand and reveal your potential.

VISION

What sets you and your brand apart? Knowing your strengths, skills and what you are passionate about can help you clarify what you love to do and the people you love to work with.

You also need to understand where your brand sits in the mind of your target market whether that is internal or external stakeholders, and if others really know who you are and how you can help them.

Our client, a young entrepreneur starting out had great ideas and an idea of where his business was heading. However, he needed to take one step back and get clear on his vision, the brand identity and messaging.

Through questioning and analysis, we were able to develop a clear strategy for his business with him as the personal brand identity behind the business.

I worked with Sue on personal branding because I had no idea how to promote my brand nor craft a strategic approach to achieving my vision.

I'm definitely clearer on my brand and its characteristics as well as how to promote that through the various channels. Having clarity on my brand is a huge benefit; learning the processes to developing that brand through free channels was also amazing. I'm now continuously creating content and I've started to engage more with my audience.

VISUAL

In any role if you want to be seen as a leader, you need to act like one and also look like one. Your clothes and personal presentation really are the external image of your brand.

For one client, brand image and the way he presented himself needed improvement. The client approached us as he was moving into a new business venture after time out caring for family.

He had "lost the edge" on his professional look and missed it as he had previously been in a corporate role. Simply he wanted to reinvent and did not know what to buy or where to go to get the right clothes. His brief to us was to look good, professional and well groomed – a notch above the average.

Through a personalized shopping trip and style consultation with our male image consultant we were able to boost the confidence and image of our client.

What your consultant did for me with the clothing has paid BIG dividends and is continuing to impress. Please thank him again for me.

The brand image and visual communication for corporate business is also a major component of our business where we offer workshops on professional image and style.

Thank you for helping our team to understand and reflect our core purpose, to Deliver a 5 Star Experience. They are also presenting themselves more aligned with the uniform guidelines.

VERBAL

What brand image are you projecting not only through your communication collateral and the way you look but your presentation skills and networking confidence? Your presence and the verbal and vocal impression you make, has an impact.

Our client needed presentation skills coaching for her team for an upcoming conference. After all public speaking and delivering key messages, is an extremely important communication tool.

Through a comprehensive coaching day with interaction and lots of practise, we worked together to develop each person's skills and helped to increase their speaking confidence.

We found Sue an excellent coach offering many tips and tools with all attendees commenting how beneficial it was to learn content they didn't know before, and that they got a lot out of it. Everyone was inspired to go back and work on their presenting skills further with the tools provided.

VISIBLE

Your message needs to be communicated in numerous ways, face-to-face communication, virtual presentation, social media and mainstream media. By understanding the right steps and channels to reach your target audience you will ensure you engage others and gain communication influence to grow your career or business.

I received so much value from Sue's PR Workshop and this has been rounded off perfectly with the content in her book!

Over the last several months I've been consistently stepping out of my comfort zone and starting to promote myself and my business in a better light. We have received significant media coverage. This is due to the knowledge and confidence that I gained from attending Sue's workshop. I'm no longer afraid to put myself out there!

In improving your overall communication, concentrate on one aspect at a time. With that approach you will reveal a leadership brand that has impact and influence and…shines.

Want to know more about uncovering your brand potential? Download my free video series your NOOK, LOOK, HOOK 3 Steps to Create a Stand Out Personal Brand.
You can also subscribe to my regular eNews with updates and tips to grow your brand. Subscribe here.

Sue Currie is a speaker and the author of IMPRESSario, Present and Promote the Star Within You. She is recognised as a leading authority on personal branding and professional presence to boost image, profile, brand and business. Sue works with businesses and entrepreneurial professionals to create and communicate impact and influence delivered through workshops, consulting, coaching and keynote presentations.