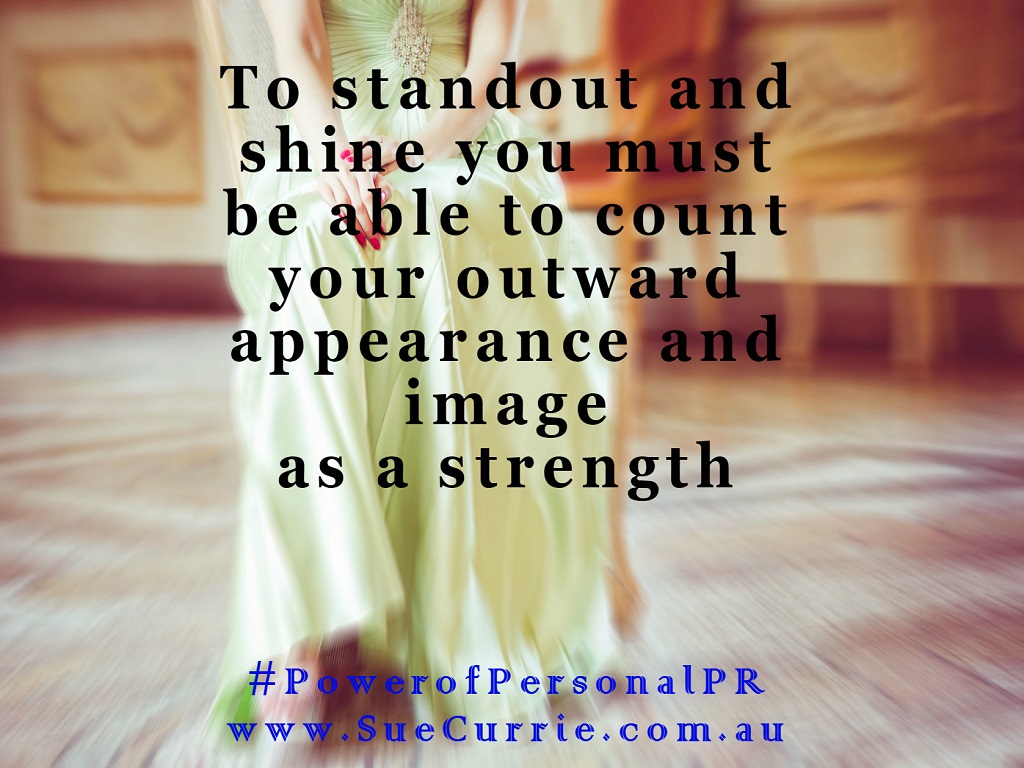 Image is both internal and external. How do you project yourself from an outward appearance point of view – that is, what is your visual appearance like? Projecting a powerful professional image and strong personal brand requires you to let your light shine and display your positive attributes for the entire world to see. We are bombarded with images in magazines of what the perfect look or style is for both male and females. Is it any wonder we may feel that we don't measure up?
If we're truly living and reflecting our brand with passion we develop a sense of confidence to be comfortable in our own skin. So what if you are short and round or tall and thin? If you dress to suit your shape and project a sense of your own style, you are displaying a confidence and positive attitude that is totally engaging in itself. But it is important to make the most of your personal outward appearance in today's competitive work environment, no matter what shape or size you are. Even in our personal lives – for example, that romantic first date – we know that to impress we need to project our personal best. People shouldn't judge us by our outward appearances but of course you know they do.
Having an extensive wardrobe of all the latest fashions isn't really necessary. Establishing your own image and a strong sense of individual personality and style is the key. You may only need a few key, quality signature pieces that reflect your individual style and that you can mix and match. You don't have to look different every day – you just have to look good and professional.
There's a famous story about the style icon Coco Chanel that says when she died she only had two outfits in her wardrobe – yet she was a woman who displayed a strong sense of her style and personality in whatever she wore. Donald Trump and Richard Branson are two very successful businessmen and flamboyant entrepreneurs, yet each is unique with his own style. Branson wears jeans and displays an adventurous, gregarious image while Trump displays an urbane, slightly aloof, city elegance.
Actors and entertainers, media presenters, speakers and politicians are in industries where appearance and image is of vital importance and is recognised as a major part of the job. Stars spend time and money on making sure their appearance is exactly right for their stroll down the red carpet. They understand to get a positive response from the public and media they must project an outstanding presence. To stand out, a high profile person must be able to count their outward appearance and image as a strength.
You must look smart in the eyes of the people you work with as well as in your own eyes. Your appearance labels you and you do have to get the right label.
This article is an extract from The Power of Personal Public Relations – free eBook. Download your copy here.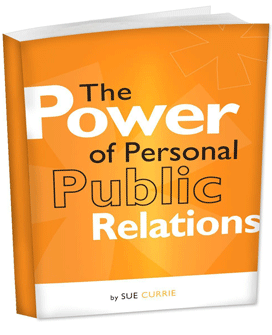 Sign up to receive my eNews blog sent every two weeks to your inbox.
Read last week's blog Style Yourself for Interview Success
Sue Currie is a personal branding specialist providing solutions to business owners and organisations to boost their image, renown, brand and business. She is the creator of the Shine Personal Branding System™ a process she uses to coach executives and entrepreneurs to progress in their careers. Sue is also the founder of Shine Academy™, providing professional development training. Through speaking, corporate workshops, and consulting, Sue helps businesses and individuals to stand out and shine.