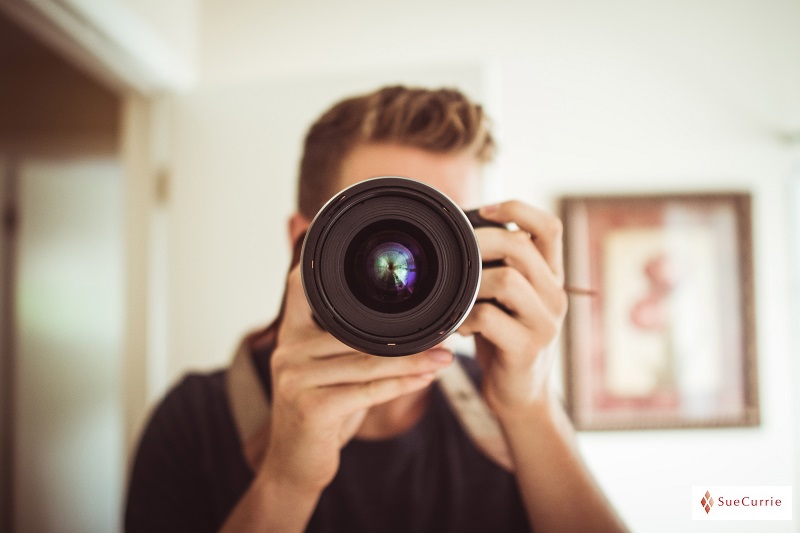 With the explosion of visuals everywhere online, it pays to really think about and project the best brand images you can. You may not be doing daily updates on Instagram or posting lifestyle blogs on your website but most people who are creating strong personal brands are using eye-catching visual images. As a business person, you may just need one brilliant set of photos for all your communication collateral including business cards and social media. You could follow-on your personal brand "look" by having a selection of outfits with a particular colour theme that you wear when on stage presenting or on-camera being interviewed. Stand out and be distinct through what you wear.
Know your personal brand image. If you've been reading my blogs and newsletters for a while you will know I talk about understanding your innate personal brand. Once you work out your brand attributes, the words to describe your brand, and your brand statement; you can then design the visual elements of the brand. Whether your personal brand is leading edge, creative, healthy lifestyle or corporate, there is a look and style you can project that will reflect your brand personality.

Create your vision board. Now you know your brand elements, time to cut out images that appeal to you. Your vision board in this instance is your "look book". Choose fashion magazines, lifestyle or business publications where there will be photos of people reflecting the look you want to create. Let these inspire you. You may also notice certain colours and shapes coming through. For instance you may be drawn to bold, geometric prints or soft, lacey ruffles or lighter coloured suits as opposed to all black. These styles will form part of your brand image.

Research the outlets where you may be able to purchase one or two of these items or "shop your wardrobe" for similar styles. You may find these items to update your look in retail shops or online. Write out your list of what you need foryour photo shoot or on-camera appearance and a budget of what you can invest.

Go shopping. Ideally you will have items in your wardrobe that you like, look great and you feel comfortable wearing, as these items you will feel relaxed when updating photos. You mayonly need a new shirt or a different coloured jacket or a great statement necklace. What you wear on camera will be seen online for a long time, so choose wisely.

Styling. Put your complete outfits together with shoes and accessories and try everything on. Make sure you love your look and it supports your brand. When you do appear in front of the camera have everything ironed and in top shape, meaning no loose buttons or threads and the clothes have been altered to fit you properly if need be.

Style the image by taking a selection of tear sheets (cut out pictures) to your photo shoot so you can work with a photographer to create the look you are wanting. Ideally, beforehand, discuss with the photographer the look you are after and arrange any props or backgrounds that may enhance the visuals. If you are making an on-air appearance be mindful of the back ground so you don't blend in and take a change of outfit that will contrast with the backdrop or green screen.

The finished product will look polished if you arrange to have your hair styled and make-up done by professionals. Again, take along a photo of the way you like your hair and make-up done so it isn't too out of context. Most importantly – smile for the camera and let us see the real you.
If you would like to know more about uncovering your personal brand, download the free eBook The Power of Personal Relations. You will also receive my regular eNews.
Read last week's blog How do You Portray Your Personal Brand Image?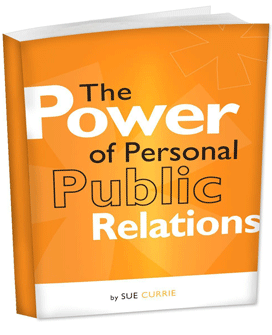 Sue Currie is a personal branding specialist providing solutions to business owners and organisations to boost their image, renown, brand and business. She is the founder of Shine Academy™, providing education and professional development training and Shine Agency™ a firm providing personal branding and public relations services to help businesses and entrepreneurs position and present an impactful professional brand. Through speaking, corporate workshops, and consulting, Sue helps businesses and individuals to stand out and shine.
"