It is Easter and the bunny is in town. So says my desk calendar about April. It also has January, time to hit the beach and for February, love is in the air. And so it goes for the reminder of the year, reminding me to get any themed printing done on time.
This is a great idea and one that could be adapted when sending out media releases about your business. Do you have a product or service that is ideal for mothers and would a story line on that be good for Mother's Day? How about June and the beginning of winter?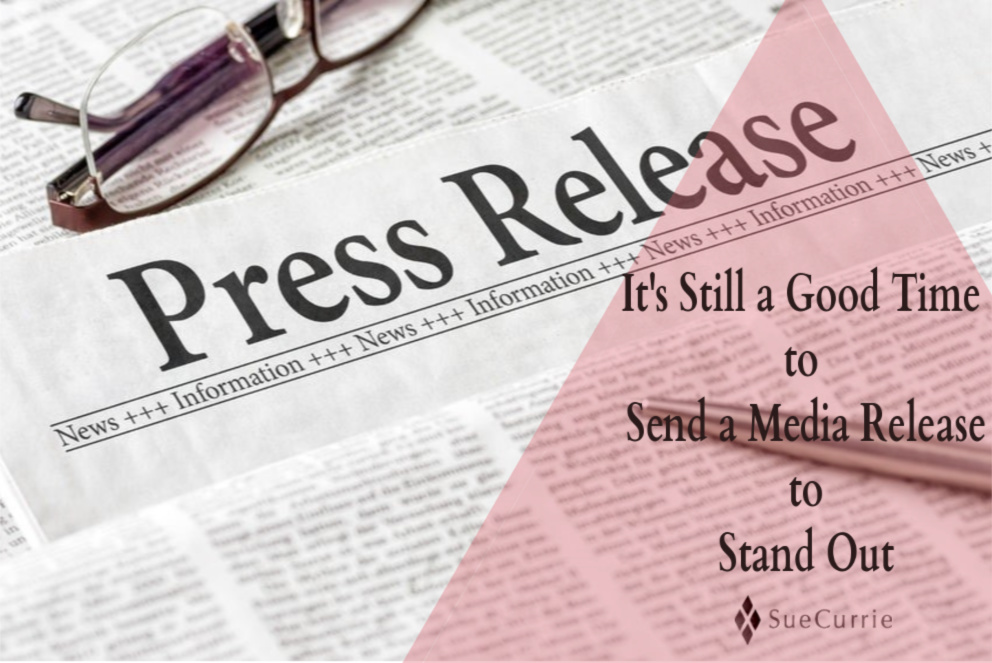 You might be thinking right now given the current state of world affairs that contacting the media is irrelevant. However, the media is looking for positive, uplifting stories and things of interest to their viewers or readers. It can't all be doom and gloom. I'm sure you've seen the inspiring stories of Italy in lockdown singing from their balconies and people in the UK applauding the health care workers.
Are you a small business owner or entrepreneur who wants to stand out from the crowd? Does the idea of free publicity appeal to you? One way to gain recognition and exposure for your business or your personal achievements is to distribute a media release. It's a great way to share your news story or announcement. Even if you just call or email and alert them to your interesting piece of news.

As an example, my local Italian restaurant, currently not open but still doing takeaway service, made a quirky video delivering Pizzas on a hoverboard to river front customers. He contacted the local media and hey presto – coverage on TV, in the local paper and loads more likes and followers on all social media.
Publicity and editorial coverage create great "word of mouth" for your personal or business brand.
Here are some good reasons to send a media release any time you have something interesting to say.
Continuous brand building. Anytime you get a media "hit" and your name is mentioned it will add to the public's awareness of your brand and what you have to offer.
Credibility of your message. An editorial story is a lot more likely to be read and recognised than an advertisement. Seeing a story on the TV news or reading about it in the paper gives your product or message a lot more credibility.
Cheap. Certainly cheaper than advertising and free if you write and issue your media release yourself. You could end of with thousands of dollars' worth of free editorial coverage.

Clients and customers kept informed. You need to find ways to continually keep in front of customers and clients. Perhaps they will see your story in the newspaper or on TV. But why not call and alert them to your story or send a clipping of your article to keep in touch. Or post about it on social media.
Clarity. Writing a media release will help you get clear on what your message is by being succinct and concise with the words you choose. Clients will gain more understanding of your products or services also.

Communicating who you are, what you do and how you make a difference is what public relations is all about. Getting into the habit of communicating your successes and achievements by sending media releases will aid in raising your profile.
Celebrity status. Gaining publicity in the media will help you become known as the expert in your area and will enhance your image and reputation.
I do hope these few tips help you with understanding more about media. Publicity and personal PR can help you shine and succeed in business. Learn more in my free video series, NOOK, LOOK, HOOK, 3 Steps to Build a Powerful Personal Brand.

Sue Currie is a speaker and the author of IMPRESSario, Present and Promote the Star Within You. She is recognised as a leading authority on personal and professional PR to boost image, profile, brand and business. Currently offering personal branding, image consulting and profile building packages all delivered online. Sue helps businesses and entrepreneurs position and present an influential professional brand.