They say we're about halfway through. What have you learnt from the last six months about your personal brand or business and what needs to change? Now is the time to reevaluate and reignite your positioning strategy, as what worked then may not work now.
For you, your role or your way of working may have been impacted permanently. For others as we slowly transition back into a relatively normal working environment, you will still need to reassess what is working for you and what's not. Your behaviour, values and beliefs may have been challenged and it is not "business as usual".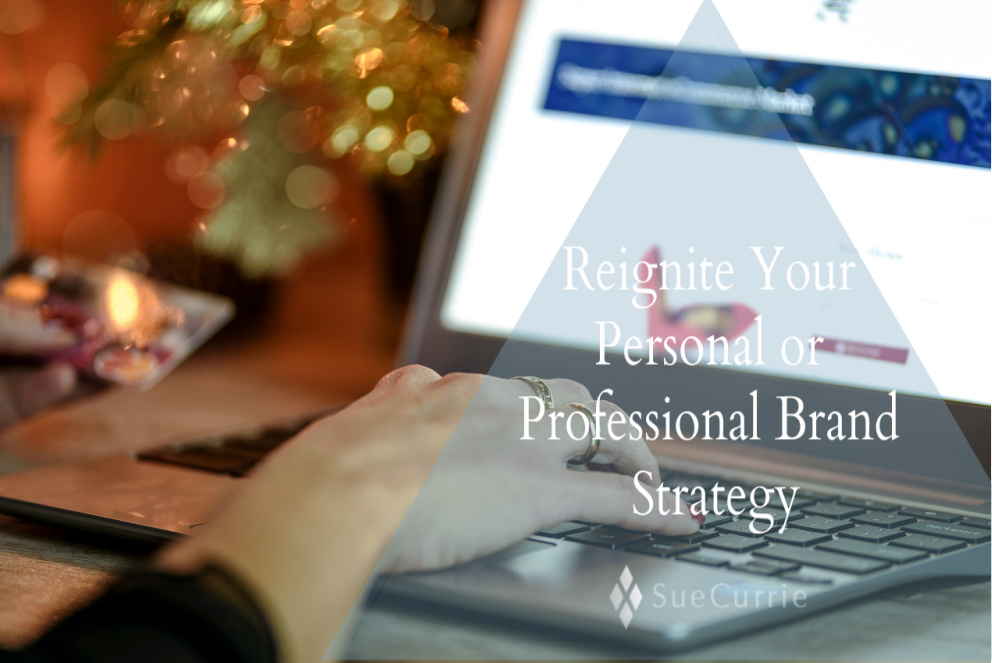 We come in various shapes and sizes with different outlooks and ideas on life and business, so it stands to reason that one strategy does not suit all. That applies to any consulting, communications, training or branding undertaking. What might work and be appealing to one client or audience sector, might not be right for the next.
To help you gain clarity on your approach forward over the next few months, and beyond that long-term, I believe now is the time to review, refresh and reignite your brand communication strategy.
The approach I have outlined here is based on the core principles we apply to help our clients with their personal brand and communication strategy.
Information Gathering.
How did your industry perform overall? Has the market shifted in any way?
Now is the time to look at who emerged strongly and who floundered. Are there lessons to be learned from that? Did stakeholders or others aligned with your business fare well?
What messaging seemed to resonate whether your own or that of your competitors? Can you identify any gaps that may have opened opportunity for you?
As an example of gaining clarity – our previous work with a client, a young entrepreneur starting out had great ideas and an idea of where his business was heading. However, he needed to take one step back and get clear on his vision, the brand identity and messaging.
Through questioning and analysis we were able to develop a clear strategy for his business with him as the personal brand identity behind the business.
I worked with Sue on personal branding because I had no idea how to promote my brand nor craft a strategic approach to achieving my vision.
I'm definitely more clear on my brand and its characteristics as well as how to promote that through the various channels. Having clarity on my brand is a huge benefit; learning the processes to developing that brand through free channels was also amazing. I'm now continuously creating content and I've started to engage more with my audience.
Brand Style.
Has anything about your brand changed, from what you do to who you do it for and your why?
Do those changes or updates need to be reflected through a refreshed brand image? Whether that is your business brand persona, style, colours, logos or updated communication collateral.
Or is it your own personal brand image and style?
One client approached us as he was moving into a new business venture after time out caring for family and felt that the way he presented himself needed improvement.
He had "lost the edge" on his professional look and missed it as he had previously been in a corporate role. Simply he wanted to reinvent and did not know what to buy or where to go to get the right clothes. His brief to us was to look good, professional and well groomed – a notch above the average.
Through a personalised shopping trip and style consultation we were able to boost the confidence and image of our client.
What your consultant did for me with the clothing has paid BIG dividends and is continuing to impress. Please thank him again for me.
The brand image for corporate business is also a major component of our business where we offer workshops on professional image and style.
Thank you for helping our team to understand and reflect our core purpose, to Deliver a 5 Star Experience. They are also presenting themselves more aligned with the uniform guidelines.
Engagement.
What media channels or public relations strategies are resonating right now? Revisit your messaging and see what gets the most attention from your target audience.
Do you need to deliver your information in a different way? For instance, utilise video messaging more or ramp up sharing your "success stories" with mainstream media?
I've noticed event companies, speakers, speaker bureaus and the like who were impacted significantly in the way they deliver their message, pivot to embrace virtual and remote communication.
Conversely hospitality businesses, again another industry significantly impacted have been sharing "feel good" stories on television and mainstream news channels.
Do you need to prepare to deliver your message in front of an audience virtually or in person? After all public speaking and delivering key messages, is an important way to showcase a personal or professional brand.
Previously, our client needed presentation skills coaching for her team for an upcoming conference. Through a comprehensive coaching day with interaction and lots of practise, we worked together to develop each person's skills and helped to increase their speaking confidence.
We found Sue an excellent coach offering many tips and tools with all attendees commenting how beneficial it was to learn content they didn't know before, and that they got a lot out of it. Everyone was inspired to go back and work on their presenting skills further with the tools provided.
Delivery.
Nothing happens without action.
Approach these three areas over the next few weeks and with the data you gather, plan your way forward. Develop your strategic 90-day plan to take you through the final quarter of 2020 so your brand is well placed to move into 2021 refreshed and reignited.
Learn more about your brand with the free video series, NOOK, LOOK, HOOK 3 Steps to Build a Stand Out Personal Brand.
Sue Currie is a speaker and the author of IMPRESSario, Present and Promote the Star Within You. She is recognised as a leading authority on personal branding to boost image, profile, brand and business. Through her image management and profile building programs, workshops, consulting, keynote and online presentations, Sue helps businesses and entrepreneurs position and present an influential professional brand.