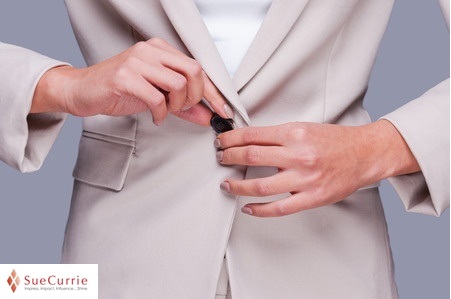 Each week I post a photograph on my Instagram and Facebook page – called What I Wear to Work Wednesday. It is designed to demonstrate corporate style and office wear for the working woman. I've had some great feedback – thank you – and hopefully it does help you with the office wear conundrum. Often though it is a dilemma of what to wear on a daily basis – let alone weekly. Many of us face this problem going to work but appearances on camera may require extra consideration.
Your personal brand is always on display and with the longevity of online videos, social media photographs and perhaps your photo on business cards and brochures, it makes sense to look as good as you can.This week in my blog series on portraying the right look for your personal brand photo shoot,we look specifically at clothing choices.
The first thing you need to consider is the overall look you want to portray and how your target audience may respond to that. Read last week's blog on how to determine your style and look.
As a rule if you work in a creative industry – look creative and if your industry is more conservative – portray that. As I work with a lot of senior executives mainly in a corporate environment, I do wear a slightly more classic look but I like to add a creative and modern edge to that. A classic conservative look doesn't mean old fashioned – keep current and up to date.
Determine your personal brand style and perhaps a signature look or accessory. One speaker I know always wears a large flower on her jacket lapel or may wear a floral dress or skirt. It is a reflection of her brand name and "gardening" philosophy. Another always wears orange.The Master Chef judge, Matt Preston is known for his numerous cravats of many colours.
High contrasting clothing colours such as a white shirt with a dark suit jacket work well in photos. They tend to give a stronger, more defined look. Grays and blues are more traditional colour choices but can be complemented by accessorising with a different color. For example grey can look great with orange or green and dark blue – try teaming it with aqua or purple. Monochromatic colours – all one shade, portray a more personable image but can look boring unless there is a contrasting element such as a statement necklace or interesting neckline. Experiment and try a variety of choices to see what suits you and works well together.
For men ensure your shirt collar is sharp and sits well – with or without a tie. For men and women ensure your jacket doesn't have "puffy" shoulders which sometimes happens if your jacket is a bit too big, hasn't been pressed well or is a cheap make. If you are going for a full length shot make sure your trousers are the right length – shoes are polished and look good and for men wear dark socks and dark shoes.
We work with a range of professional photographers when styling your personal brand photo shoot. Need further information? Contact us or call 1300 723 713.
Take a look at my corporate style photos on my Instagram profile or Facebook page.
Read last week's blog Strike a Pose for your Personal Brand Photo
Want to know more about standing out in a crowd? Subscribe to my regular eNews and receive your copy of the eBook The Power of Personal Public Relations.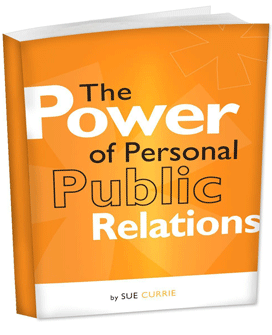 Sue Currie is a personal branding specialist providing solutions to business owners and organisations to boost their image, renown, brand and business. She is the founder of Shine Academy™, providing education and professional development training and the creator of the Shine Personal Branding System™ a process she uses to help executives and entrepreneurs position their professional brand and present themselves with impact and influence. Through speaking, corporate workshops, and consulting, Sue helps businesses and individuals to stand out and shine.
"