The thought of self-promotion for many of us is that it is being boastful or pushy and at present, perhaps not appropriate. "Selling", whether for your products or services or you, is a fundamental requirement for success in business. I know, you don't like to do it and neither do I!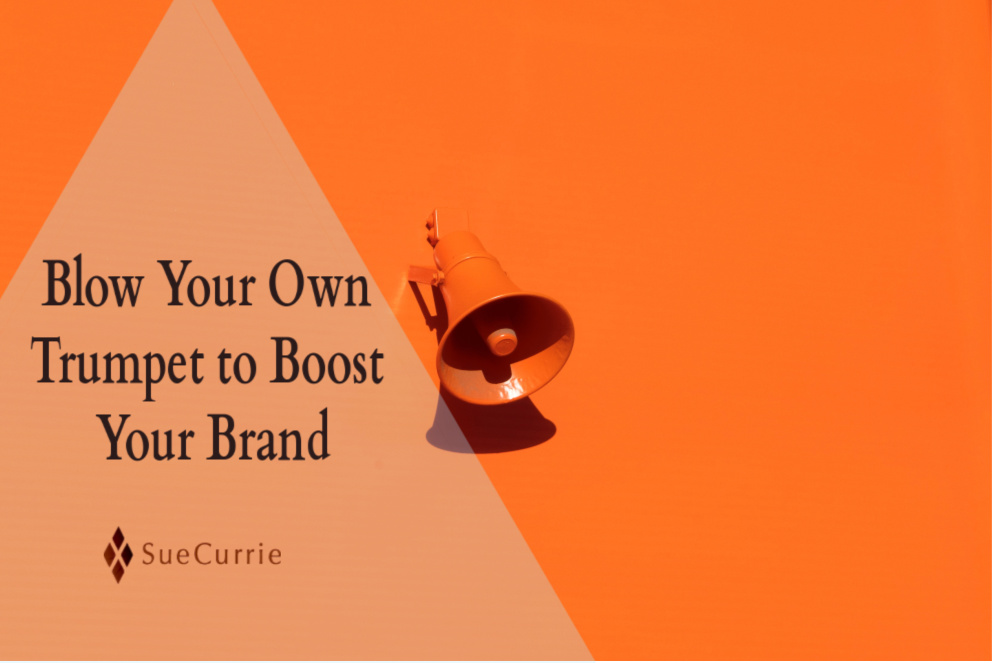 We've been led to believe that if you work away long enough and hard enough, people will notice and that is all you need to do. Well we know the reality is different. Right now if you are in business (or hoping to be after this situation is over), and you are not communicating with people, letting them know who you are and what you're good at – how will they know to give you the job or hire your services?
My mantra for those who have followed my blogs for a while is that public relations is about having successful "relationships" with your "public". Whether you are in business or an employee, it is about communicating who you are, what you do, how you make a difference to them (your public) and what you can do to help and solve their problems.

Your communication could be with friends, clients, potential customers, competitors, the public at large or the media who can all help spread the word about you and your work. Yes, I agree we may be getting overloaded with those unsolicited emails and updates. However, if you are offering useful information or free webinars and the like that is genuinely helping people – tell them about it!
I've been tuning in to my industry association, Professional Speakers Australia and a series of webinars with Ed Rigsbee about writing articles for industry associations. It is a great example of one way to communicate your message which is through publicity or media relations.
Sending out media releases (or articles) to create awareness of your product or service through editorial coverage is great publicity and it is very effective. Social media is perhaps the most widely used form of communication around today. Many people concentrate all their efforts on this tactic alone and it is very effective. However, media relations and social media are not the only ways to promote yourself or business.
What is Publicity?.
Publicity is designed to generate media coverage – it is not public relations. Publicity is part of media relations which is one of several major public relations functions. Publicity is a very important tactic of an overall PR campaign. Media coverage on a product, service, company or cause is vital for helping the organisation attain its objectives. Print and broadcast coverage far surpasses advertising in terms of credibility and delivering value for money.
They say publicity is seven times more effective than advertising. Skilled publicists are invaluable and there are many public relations companies that specialise in this skill only.
To "get good PR" is a common view of public relations as only being publicity. Put simply publicity is making a suggestion to a journalist that leads to the inclusion of a company, person or product in a story. Newspapers, magazines, online publications, TV programs and radio shows have large amounts of space to fill and depend upon publicists to help provide story ideas, interview subjects, background information and other material.
But that doesn't mean to say you approach every journalist there is and suggest yourself or your business as a possible story idea.

You need to know the stories they want to cover whether it is a business news story or a "feel good" piece for a weekend magazine or something of interest to an association or industry magazine. Do your research; find out the most appropriate publications or TV or radio programs for your information.
Put yourself in the position of the editor and ask yourself, "Is this something my readers are interested in?" People who read The Australian Financial Review are not the same people who read That's Life magazine. You need to give the journalist a story idea. Think of yourself as an editor coming up with ideas to fill space. Help the journalist do their work.
I do hope these few tips help you with understanding more about media. Publicity and personal PR can help you shine and succeed in business. Learn more about virtual online training SHINE PERSONAL BRANDING.

Sue Currie is a speaker and the author of IMPRESSario, Present and Promote the Star Within You. She is recognised as a leading authority on personal and professional PR to boost image, profile, brand and business. Currently offering personal branding, image consulting and profile building packages all delivered online. Sue helps businesses and entrepreneurs position and present an influential professional brand.