I always enjoy the change of season and am looking forward to Autumn/Winter 2021 here in the Southern Hemisphere. I'm also enjoying being back interacting with clients, doing "live" training and consulting and getting dressed for work. By that I mean the whole outfit – not just the waist up!
Working remotely is still a reality some of the time for me as it may be for you. However, whether you work from home or are out and about, it is still a good idea to look like a working professional.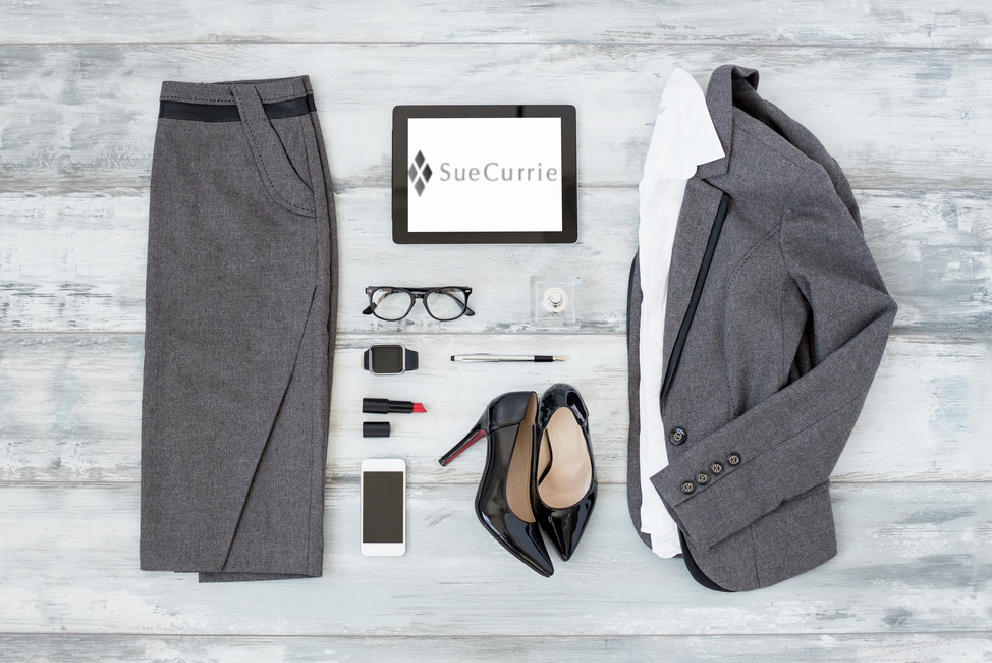 As we gradually move back into the workplace you may want to revisit what you wear to work. Is it time to move it up a notch from the WFH leggings and track suit bottoms?
No doubt you already have a few essential items in your wardrobe that can cross over to any season. Which is great as you don't need to fork out a heap of cash to look the part.
To help you plan a wardrobe that fits in with your budget and can take you from day to an evening event, I've come up with my top ten work wardrobe classics.
Whether your personal brand is classic and elegant or casual and fashionable, a few essential clothing items can form the basis of your wardrobe.
This selection of top ten items for women and men can be packed in a bag for a business trip or built upon with other mix and match items and accessories to create a more comprehensive wardrobe collection.
For Women
Little Black Dress
Suit (or near enough) of ideally 3 pieces, skirt and/or pant, dress and jacket
White long sleeved, collared shirt
Interesting blouse
White/beige shell top
Classic skirt just to the knee that goes with everything
Evening top
¾ length trench coat
Quality handbag
One pair of fabulous shoes
For Men
Suit, with ideally 2 pants and 1 jacket
White long sleeved, French cuffed and collared shirt
Classic business shirt
Casual shirt with long sleeves
White polo shirt
Light weight wool/cashmere jumper
Quality tie
Quality belt
Sports jacket
Smart lace up shoes and/or classic low heeled boot
Other points to consider when organising your top ten, are the type of work you do and the environment you work in. If you need some help with planning your wardrobe contact us or learn more about executive image consulting for men and women here.
I hope this checklist will help you update or simplify your look for work. In the meantime take a look at a previous blog on Six Ways to Rescue Your Wardrobe.
In my free video series, NOOK, LOOK, HOOK, learn more about how your image reflects your personal brand. Sign up here.
Sue Currie is a speaker and the author of IMPRESSario, Present and Promote the Star Within You. She is recognised as a leading authority on personal branding and professional presence to help business executives and entrepreneurial professionals communicate with impact and influence. Sue's suite of services delivered through workshops, consulting, coaching and keynote presentations provides a multi-faceted approach to gain high transformation for her clients.