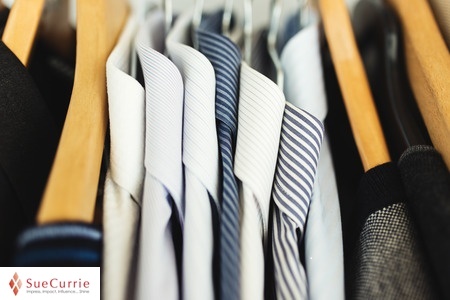 Only a few days to go before the end of the financial year and summing up what I spent to on my wardrobe last year. I wasn't very extravagant – although I probably would invest a lot more if I could claim it on tax – but unfortunately no. So it is one area I have to apply a budget to along with other overhead costs for my business – just like you no doubt. Following on with my recent personal branding theme of work wear wardrobe, and to help you plan a wardrobe that fits in with your budget, I've come up with my top ten wardrobe classics.
Whether your personal brand is classic and formal or free-spirited and fashionable, a few essential clothing items can form the basis of your wardrobe.This selection of top ten items for women and men can be packed in a bag for a business trip or built upon with other items and accessories to create a more comprehensive wardrobe collection.
For Women
Little Black Dress

Suit (or near enough) of ideally 3 pieces, skirt and/or pant, dress and jacket

White long sleeved, collared shirt

White v necked t shirt

Classic skirt just to the knee that goes with everything

Evening top

¾ length trench coat

Quality hand bag

Dark denim jeans

One pair of fabulous shoes
For Men
Suit, with ideally 2 pants and 1 jacket

White long sleeved, French cuffed and collared shirt

Quality tie

Quality belt

Sports jacket

Light weight wool/cashmere jumper

Smart lace up shoes and/or classic low heeled boot

Casual shirt with long sleeves

White t shirt

Dark denim jeans
If you need some help with planning your wardrobe contact us or learn more about executive image consulting for men and women here.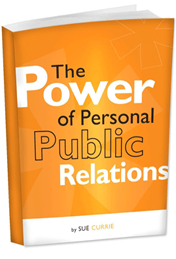 In my free eBook the Power of Personal Public Relations, I write more about how your image reflects your personal brand. Download your copy here.
Read last week's blog Gain Brand Clarity With Your Corporate Closet
Sue Currie is a personal branding specialist and director of Sue Currie Communications an agency providing an integrated strategy of personal and professional public relations solutions to help business owners boost their image, renown, brand and business. Through speaking, corporate workshops, and consulting, Sue helps businesses and individuals to stand out and shine.