The topic of "image" and first impressions may seem of less importance than marketing, public relations and other aspects that are essential to creating brand awareness and building our business.
Particularly now when we are reeling from the impact of Covid-19 and wondering how to navigate this "new normal" if there is such a thing.
Image management and brand communication strategies are related though, as I believe everything you do is PR, from the way you look, to the way you act, and how you promote and represent yourself or your business.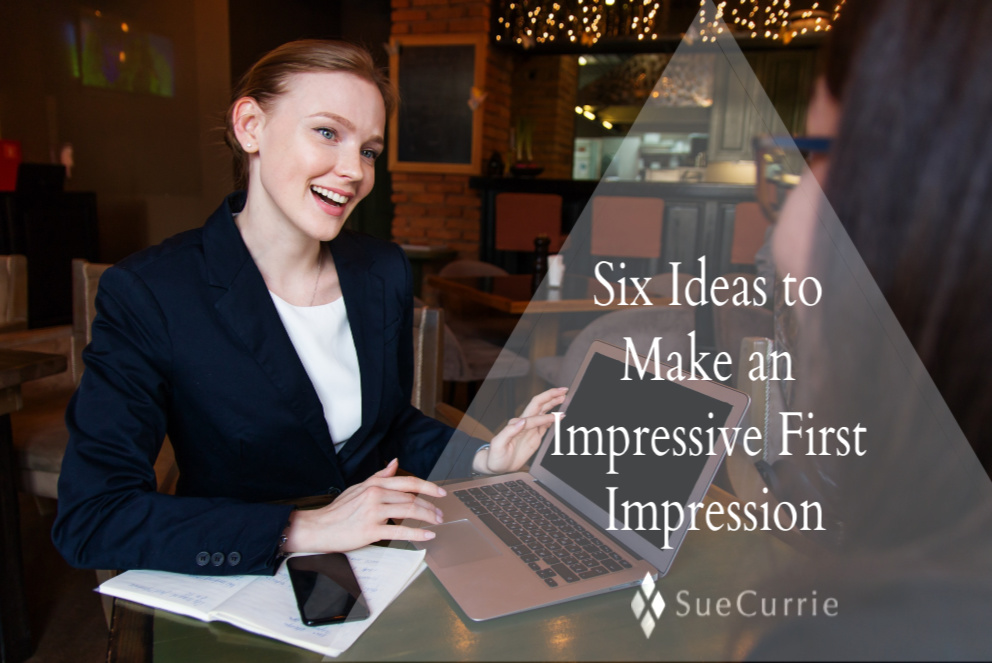 We're seeing a lot more online communication right now from political and business leaders to those of us in small business and like it or not we're often judging and being judged instantly not by just what we say but the way in which the message is communicated. Note flaring nostrils, bad lighting, distracting backgrounds and more.

Sometimes we just do not realise the subliminal messages we are sending through our initial impression whether that is online or in person.

In this week's post, I'm sharing a few elements of a good first impression. It is a topic that I write and speak about and have been profiled in the media on. Take a look at that article here.

Social An initial first impression is often made online these days. Ensure your social media profiles are portraying a professional image. Particularly LinkedIn as it is aimed at business professionals. Display a professional head & shoulders photo, wearing business clothes and keep your profile information up to date.

Rapport building and "social selling" can happen well before any face-to-face meeting.

If you need more online meeting tips, take a look at this blog on How to Project Presence on Screen

Responsive Ensure you respond to any emails and phone calls in a timely manner. Keep communication open, friendly and helpful. Connection and communication is also about listening; giving others your undivided attention. In conversation it is important to ask questions but also really listen to the answer.

I was reminded of this point when I was running a workshop and arrived early to set up and found the fabulous hosts of each event wanting to talk and run through the night's events. I just wanted to set up and be ready! Note to self. Arrive even earlier to listen, communicate and also set up.

Be Prepared Prepare for any meetings with notes and thoughts gathered. Be a few minutes early and have everything you need either in a stylish compendium, computer etc. or folder and preferably have a classy pen.
Look the Part At the meeting ensure you look the part of the professional your client or prospect is expecting. Think of the brand image you want to project. Is it smart, trustworthy, professional? Or perhaps creative, modern and leading edge?

If you are a corporate employee, check the dress code of your organisation. Dress in a style that suits you and shows the best version of yourself. The most important point is to be well groomed. We know that people shouldn't judge us by our outward appearance – but they do.

Body Language To make a favorable first impression your body language should be open, expansive and approachable. A firm handshake and confident, direct eye-contact will display confidence. Be aware of negative body language like crossed arms or turning away from the person you're meeting, mumbling or other mannerisms that could be seen as lack of confidence or perhaps the reverse, even arrogant.

The first thing people look at is your face, so your best accessory is a genuine, warm smile. It shows enthusiasm for meeting the other person; it's non-threatening and is welcoming.

Follow Up Do what you say you will do. If you have agreed to send a summary of the discussion make sure you send the follow up notes in a timely manner. You could also send an email to say it was good to meet them or perhaps a thank you card to the referrer or organiser of the meeting. Perhaps you have met at a networking event and the follow up would be a LinkedIn invitation.

You do want to make an impressive first impression as it does impact on your interactions with clients, potential clients, customers, colleagues, and even in your personal life.

If you would like to understand more about personal impact, sign up for my video series, NOOK, LOOK, HOOK, 3 Ways to Build a Stand Out Personal Brand.
Sue Currie is a speaker and the author of IMPRESSario, Present and Promote the Star Within You. She is recognised as a leading authority on personal PR to boost image, profile, brand and business. Through her professional development and profile building programs, workshops, consulting and keynote presentations, Sue helps businesses and entrepreneurs position and present an influential professional brand.